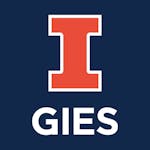 Strategic Leadership and Management
専門講座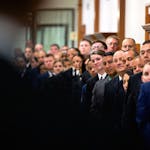 Leading People and Teams
専門講座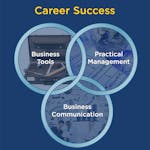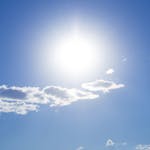 Achieving Personal and Professional Success
専門講座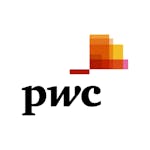 Data-driven Decision Making
コース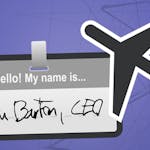 Leadership in 21st Century Organizations
コース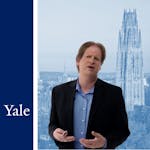 Moralities of Everyday Life
コース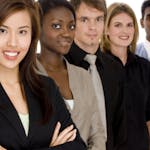 Women in Leadership: Inspiring Positive Change
コース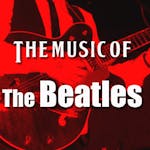 The Music of the Beatles
コース
Why Fred recommends these courses
Strategic Leadership and Management: Learn how to manage the velocity and volume of issues that leaders face today.
Leading People and Teams: A key function of leadership is tuning in to the needs of the people you are leading. Learn how cooperation and collaboration lead to realization of your objective.
Career Success: Learn how to be an influential leader through emotional intelligence and interpersonal skills.
Achieving Personal and Professional Success: Stay competitive in the 21st century through constant learning, growing, and improving yourself.
Data-driven Decision Making: Manage one of the most difficult tasks in leadership: implementing changes without disrupting the establishment.
Leadership in 21st Century Organizations: Manage your leadership trajectory in the context of the growing technological revolution.
Moralities of Everyday Life: Build a society that works for all. Consider the impact of your decisions and how they affect people and society as a whole.
Women in Leadership: Inspire positive influence in today's world through creativity, intelligence, and innovation.
The Music of the Beatles: Learn how The Beatles were both hard-working and having fun, resilient and taking chances, aiming high and trying new things – and always challenging themselves. They never gave up, relied on themselves, and worked together to churn out hit song after hit song. This, for me, is the hallmark of true leadership.
Have you taken any of these courses? Share your experience in the Coursera Community.
Popular Categories on Coursera: Business | Computer Science | Data Science | Information Technology | Health |See All
Popular Degrees on Coursera: Business | Computer Science | Data Science | Health | See All
To help our community keep learning, we've made a selection of popular courses completely free through July 31, 2020. While many courses on Coursera are already available for free without a certificate, these promotions enable you to not only access lectures and quizzes, but also to earn a free certificate for courses that offer them.
To get started, click one of the following links to find a free course—your free discount will be applied at checkout: Public Health | Career Development | Mental Health and Well-Being | Cloud Technology | For High School Students | For College Students | Courses in Spanish