Influencer Marketing Strategy
ラトガース大学(Rutgers the State University of New Jersey)
このコースについて
Influencer marketing is the practice of engaging internal and industry experts with active networks to help achieve measurable business goals.
100%オンライン
自分のスケジュールですぐに学習を始めてください。
柔軟性のある期限
スケジュールに従って期限をリセットします。
英語
字幕:アラビア語, フランス語, ポルトガル語(ヨーロッパ), 中国語(簡体), イタリア語, ベトナム語, 韓国語, ドイツ語, ロシア語, トルコ語, 英語, スペイン語
100%オンライン
自分のスケジュールですぐに学習を始めてください。
柔軟性のある期限
スケジュールに従って期限をリセットします。
英語
字幕:アラビア語, フランス語, ポルトガル語(ヨーロッパ), 中国語(簡体), イタリア語, ベトナム語, 韓国語, ドイツ語, ロシア語, トルコ語, 英語, スペイン語
提供: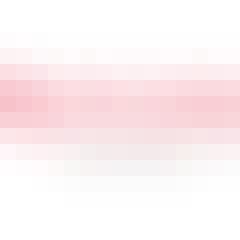 ラトガース大学(Rutgers the State University of New Jersey)
レビュー
INFLUENCER MARKETING STRATEGY

からの人気レビュー
I would recommend this course to any social media and digital marketing professionals that want to learn more about influencer marketing and how to build a strategy campaign. It was excellent!
Very important to what I'm doing for my job & had some insightful lectures. Sometimes it can be repetitive, but I saw that as a chance to reinforce important points of the strategy.
i really learned a lot about influencer marketing in this course. you get out of online courses what you put into it. i put the effort in and gained a lot of knowledge
Structured, illustrated w/ solid examples, delivery is excellent from a professional who clearly loves explaining, directly applicable. Highly recommend it.
すべてのレビューを見る
よくある質問
Is financial aid available?

Frequently asked questions about Influencer Marketing Strategy
さらに質問がある場合は、受講者向けヘルプセンターにアクセスしてください。