メタバックエンド開発者 プロフェッショナル認定証
Launch your career as a back-end developer. Learn in-demand technical skills and earn a career credential from Meta. Go from beginner to job-ready in 5 months or less. No degree or experience required to get started.
早期登録して、最初の 30日間を無料で学習してください

学習内容
Gain the technical skills required to become a qualified back-end developer

Learn to use programming systems including Python Syntax, Linux commands, Git, SQL, Version Control, Cloud Hosting, APIs, JSON, XML and more

Build a portfolio using your new skills and begin interview preparation including tips for what to expect when interviewing for engineering jobs

Learn in-demand programming skills and how to confidently use code to solve problems
---
習得するスキル
Cloud Hosting

Application Programming Interfaces (API)

Python Programming

Data Structure

Computer Programming

Django (Web Framework)
このプロフェッショナル認定証について
Ready to gain new skills and learn the tools developers use to create websites and web applications? This 10-course program, designed by the software engineering experts at Meta, will prepare you for an entry-level career as a back-end developer. On completion, you'll get exclusive access to the Meta Career Programs Job Board—a job search platform that connects you with 200+ employers who have committed to sourcing talent through Meta's certificate programs, as well as career support resources to help you with your job search. In this program, you'll learn: Python Syntax—the most popular choice for machine learning, data science and artificial intelligence. In-demand programming skills and how to confidently use code to solve problems. Linux commands and Git repositories to implement version control. The world of data storage and databases using MySQL, and how to craft sophisticated SQL queries. Django web framework and how the front-end consumes data from the REST APIs. How to prepare for technical interviews for back-end developer roles. You'll be able use these skills to create a Django web app using industry-standard tools. By the end, you'll create a simple web app, following best practices, and build a job-ready portfolio to showcase during job interviews. The launch date, program content, and course titles are subject to change. You'll be notified if the date changes. You will not be charged until the program opens and the free trial period ends.
応用学習プロジェクト
Throughout the program, you'll engage in applied learning through hands-on activities to help level up your knowledge. At the end of each course, you'll complete 10 micro-projects that will help prepare you for the next steps in your engineer career journey. 
In these projects, you'll use a lab environment or a web application to perform tasks such as:   
Solve problems using Python code. 
Manage a project in GitHub using version control in Git, Git repositories and the Linux Terminal. 
Design and build a simple Django app. 
At the end of the program, there will be a Capstone project where you will bring all of your knowledge together to create a Django web app.
100%オンラインコース
自分のスケジュールですぐに学習を始めてください。
フレキシブルなスケジュール
柔軟性のある期限の設定および維持
100%オンラインコース
自分のスケジュールですぐに学習を始めてください。
フレキシブルなスケジュール
柔軟性のある期限の設定および維持
仕事の準備ができるスキルを構築する
新しいキャリアを始めようとしている方も、現在のキャリアを変更しようとする方も、Courseraのプロフェッショナル認定は、仕事の準備をするのに役立ちます。自分のペースで、いつでもどこでも、最も便利な場所で学びましょう。今すぐ登録して、7日間の無料トライアルで新しいキャリアパスを探索してください。学習を一時停止したり、サブスクリプションをいつでも終了することができます。
実践型プロジェクト
実践型プロジェクトでスキルを活用し、潜在的な雇用主に仕事の準備ができていることを示すポートフォリオを構築します。認定証を獲得するには、成功裏にプロジェクトを終了させる必要があります。
キャリア資格を取得
プログラムのすべてのコースを修了すると、認定資格を取得してプロフェッショナルのネットワークと共有し、キャリアサポートリソースへのアクセスをロック解除して、新しいキャリアを開始できます。多くのプロフェッショナル認定にはプロフェッショナル認定を認める採用パートナーがいます。他の認定は、認定試験の準備に役立ちます。それぞれのプロフェッショナル認定ページで詳細を確認することができます。 提供: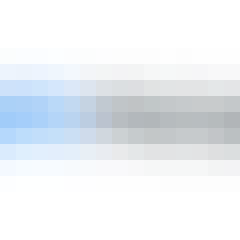 メタ
Meta builds technologies that help people connect with friends and family, find communities, and grow businesses. On successful completion of the Meta Social Media Marketing Certificate or Meta Marketing Analytics Certificate, you'll gain access to the Meta Career Programs Job Board - a job search platform with 200+ employers looking to hire.
よくある質問
このコースは100%オンラインで提供されますか?実際に出席する必要のあるクラスはありますか?

What does a back-end developer do?

What type of companies hire back-end developers?

What jobs will this prepare me for?

What is the difference between back-end and front-end developers?

Why start a career in back-end development?

Why should I earn a Meta developer certificate?

What resources will be available to help me with my job search?

Why did Meta create this program?

What is the Meta Career Programs Job Board?

専門講座を修了するのにどのくらいの期間かかりますか?

What background knowledge is necessary?

Do I need a certain device to take this course?

Do I need to take the courses in a specific order?

専門講座を修了することで大学の単位は付与されますか?
さらに質問がある場合は、受講者ヘルプセンターにアクセスしてください。