メタフロントエンド開発者 プロフェッショナル認定証
Launch your career as a front-end developer. Build job-ready skills for an in-demand career and earn a credential from Meta. No degree or prior experience required to get started.

学習内容
Create a responsive website using HTML to structure content, CSS to handle visual style, and JavaScript to develop interactive experiences.

Learn to use React in relation to Javascript libraries and frameworks.

Learn Bootstrap CSS Framework to create webpages and work with GitHub repositories and version control.

Prepare for a coding interview, learn best approaches to problem-solving, and build portfolio-ready projects you can share during job interviews.
---
習得するスキル
Cascading Style Sheets (CSS)

HTML

UI/UX design

React

JavaScript

Web Development Tools

User Interface

Front-End Web Development

HTML and CSS

Responsive Web Design

Test-Driven Development

Object-Oriented Programming (OOP)
このプロフェッショナル認定証について
Want to get started in the world of coding and build beautiful websites as a career? This 9-course program, designed by the software engineering experts at Meta, will prepare you for a career as a front-end developer. Once you complete the program, you'll get exclusive access to the Meta Career Programs Job Board—a job search platform that connects you with 200+ employers who have committed to sourcing talent through Meta's certificate programs, as well as career support resources to help you with your job search. In this program, you'll learn: How to code and build interactive web pages using HTML5, CSS and JavaScript. In-demand design skills to create professional page layouts using industry-standard tools such as Bootstrap, React, and Figma. GitHub repositories for version control, content management system (CMS) and how to edit images using Figma. How to prepare for technical interviews for front-end developer roles. By the end, you'll put your new skills to work by completing a real-world project where you'll create your own front-end web application. Any third-party trademarks and other intellectual property (including logos and icons) referenced in the learning experience remain the property of their respective owners. Unless specifically identified as such, Coursera's use of third-party intellectual property does not indicate any relationship, sponsorship, or endorsement between Coursera and the owners of these trademarks or other intellectual property.
応用学習プロジェクト
Throughout the program, you'll engage in hands-on activities that offer opportunities to practice and implement what you are learning. You'll complete hands-on projects that you can showcase during job interviews and on relevant social networks.
At the end of each course, you'll complete a project to test your new skills and ensure you understand the criteria before moving on to the next course. There are 9 projects in which you'll use a lab environment or a web application to perform tasks such as:
Edit your Bio page—using your skills in HTML5, CSS and UI frameworks

Manage a project in GitHub—using version control in Git, Git repositories and the Linux Terminal

Build a static version of an application—you'll apply your understanding of React, frameworks, routing, hooks, bundlers and data fetching.
At the end of the program, there will be a Capstone project where you will bring your new skillset together to create the front-end web application.
100%オンラインコース
自分のスケジュールですぐに学習を始めてください。
フレキシブルなスケジュール
柔軟性のある期限の設定および維持
100%オンラインコース
自分のスケジュールですぐに学習を始めてください。
フレキシブルなスケジュール
柔軟性のある期限の設定および維持
仕事の準備ができるスキルを構築する
新しいキャリアを始めようとしている方も、現在のキャリアを変更しようとする方も、Courseraのプロフェッショナル認定は、仕事の準備をするのに役立ちます。自分のペースで、いつでもどこでも、最も便利な場所で学びましょう。今すぐ登録して、7日間の無料トライアルで新しいキャリアパスを探索してください。学習を一時停止したり、サブスクリプションをいつでも終了することができます。
実践型プロジェクト
実践型プロジェクトでスキルを活用し、潜在的な雇用主に仕事の準備ができていることを示すポートフォリオを構築します。認定証を獲得するには、成功裏にプロジェクトを終了させる必要があります。
キャリア資格を取得
プログラムのすべてのコースを修了すると、認定資格を取得してプロフェッショナルのネットワークと共有し、キャリアサポートリソースへのアクセスをロック解除して、新しいキャリアを開始できます。多くのプロフェッショナル認定にはプロフェッショナル認定を認める採用パートナーがいます。他の認定は、認定試験の準備に役立ちます。それぞれのプロフェッショナル認定ページで詳細を確認することができます。 提供: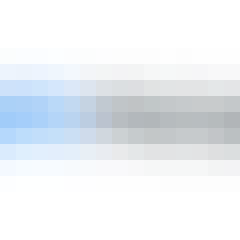 メタ
Meta builds technologies that help people connect with friends and family, find communities, and grow businesses. On successful completion of the Meta Social Media Marketing Certificate or Meta Marketing Analytics Certificate, you'll gain access to the Meta Career Programs Job Board - a job search platform with 200+ employers looking to hire.
よくある質問
このコースは100%オンラインで提供されますか?実際に出席する必要のあるクラスはありますか?

What does a front-end developer do?

What type of companies hire front-end developers?

What jobs will this prepare me for?

What is the difference between front-end and back-end developers?

Why start a career in front-end development?

Why should I earn a Meta developer certificate?

What resources will be available to help me with my job search?

Why did Meta create this program?

What is the Meta Career Programs Job Board?

専門講座を修了するのにどのくらいの期間かかりますか?

What background knowledge is necessary?

Do I need a certain device to take this course?

Do I need to take the courses in a specific order?

専門講座を修了することで大学の単位は付与されますか?
さらに質問がある場合は、受講者ヘルプセンターにアクセスしてください。