Autodesk Generative Design for Manufacturing専門講座
Innovate with Generative Design for Manufacturing. Learn the foundations of product innovation and intelligent design with Generative Design for Manufacturing. 学習内容
Summarize an understanding of generative design, additive manufacturing, and design for manufacturing principles.

Explain and discuss how trends such as generative design and machine learning are influencing innovation and how things are made.

Practice design-related vocabulary and visual literacy to articulate your process and decisions.

Demonstrate creative confidence and practice job-ready CAD and CAE skills using Autodesk® Fusion 360™ software.
---
習得するスキル
Autodesk
Computer-Aided Design (CAD)
Mechanical Engineering
Manufacturing Processes
Generative Design
Manufacturing Process Management
Autodesk Fusion 360
product design
Manufacturing Engineer
この専門講座について
Quickly generate high-performing design alternatives—many that you'd never think of on your own—from a single idea. With generative design, there is no single solution. Instead, there are multiple great solutions. You choose the design that best fits your needs. Generative design is a design exploration process. Designers or engineers input design goals into the generative design software, along with parameters such as performance or spatial requirements, materials, manufacturing methods, and cost constraints. The software explores all the possible permutations of a solution, quickly generating design alternatives. It tests and learns from each iteration what works and what doesn't. Through this specialization, you'll learn the foundations of product innovation and generative design while developing your skills in Autodesk® Fusion 360™. Plus, by completing this Specialization, you'll unlock an additional Autodesk Credential as further recognition of your success! The Autodesk Credential comes with a digital badge and certificate, which you can add to your resume and share on social media platforms like LinkedIn, Facebook, and Twitter. Sharing your Autodesk Credential can signal to hiring managers that you've got the right skills for the job and you're up on the latest industry trends like generative design. You'll need a paid subscription to Fusion 360 to complete the assignments in this course. Be sure to review your access or payment options before enrolling.
50%
この専門講座終了後に新しいキャリアをスタートしました
100%オンラインコース
自分のスケジュールですぐに学習を始めてください。
フレキシブルなスケジュール
柔軟性のある期限の設定および維持
英語
字幕:英語, アラビア語, フランス語, ポルトガル語(ヨーロッパ), 中国語(簡体), イタリア語, ベトナム語, 韓国語, ドイツ語, ロシア語, トルコ語, スペイン語
50%
この専門講座終了後に新しいキャリアをスタートしました
100%オンラインコース
自分のスケジュールですぐに学習を始めてください。
フレキシブルなスケジュール
柔軟性のある期限の設定および維持
英語
字幕:英語, アラビア語, フランス語, ポルトガル語(ヨーロッパ), 中国語(簡体), イタリア語, ベトナム語, 韓国語, ドイツ語, ロシア語, トルコ語, スペイン語
提供: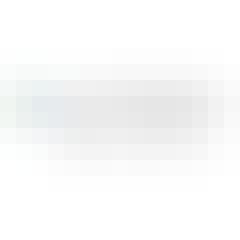 オートデスク
Today's challenges will be solved by tomorrow's designers. That's why Autodesk gives students, educators, and educational institutions free access to our design software, creativity apps, and learning resources. A market leader for more than 30 years, Autodesk offers the broadest and deepest portfolio of products in the design world. Autodesk helps people imagine, design and create a better world. Everyone—from design professionals, engineers and architects to digital artists, students and hobbyists—uses Autodesk software to unlock their creativity and solve important challenges.
よくある質問
このコースは100%オンラインで提供されますか?実際に出席する必要のあるクラスはありますか?

専門講座を修了することで大学の単位は付与されますか?

専門講座を修了することで大学の単位は付与されますか?

How do I access generative design in Autodesk® Fusion 360™?

How do I access Autodesk® Fusion 360™ as a professional?

What is generative design?

What will I be able to do upon completing the Specialization?

How long does it take to complete the Specialization?

専門講座を修了するのにどのくらいの期間かかりますか?

Should I take the courses in a specific order?

Will I earn university credit for completing this Specialization?

What are the system requirements for Fusion 360?

How do I get installation support for Fusion 360?

How do I share my designs on the Autodesk Fusion gallery?

How do I become an Autodesk Certified User?

Is this Specialization right for me?

Do I have the option to access this learning content for free?
さらに質問がある場合は、受講者向けヘルプセンターにアクセスしてください。