Mathematics for Data Science専門講座
Build a Foundation for your Data Science Skills. Master a wide range of math underlying Data Science and learn how to apply it in practice

Mathematics for Data Science専門講座
ロシア国立研究大学経済高等学院(National Research University Higher School of Economics)
習得するスキル
Calculus
Probability
Discrete Mathematics
Linear Algebra
この専門講座について
Behind numerous standard models and constructions in Data Science there is mathematics that makes things work. It is important to understand it to be successful in Data Science. In this specialisation we will cover wide range of mathematical tools and see how they arise in Data Science. We will cover such crucial fields as Discrete Mathematics, Calculus, Linear Algebra and Probability. To make your experience more practical we accompany mathematics with examples and problems arising in Data Science and show how to solve them in Python.
応用学習プロジェクト
Each course of the specialisation ends with a project that gives an opportunity to see how the material of the course is used in Data Science. Each project is directed at solving practical problem in Data Science. In particular, in your projects you will analyse social graphs, predict estate prices and uncover hidden relations in the data.
100%オンラインコース
自分のスケジュールですぐに学習を始めてください。
フレキシブルなスケジュール
柔軟性のある期限の設定および維持
100%オンラインコース
自分のスケジュールですぐに学習を始めてください。
フレキシブルなスケジュール
柔軟性のある期限の設定および維持
提供: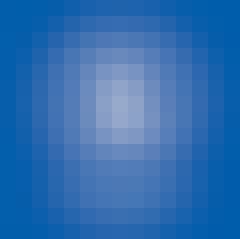 ロシア国立研究大学経済高等学院(National Research University Higher School of Economics)
National Research University - Higher School of Economics (HSE) is one of the top research universities in Russia. Established in 1992 to promote new research and teaching in economics and related disciplines, it now offers programs at all levels of university education across an extraordinary range of fields of study including business, sociology, cultural studies, philosophy, political science, international relations, law, Asian studies, media and communicamathematics, engineering, and more.
この 専門講座 は ロシア国立研究大学経済高等学院(National Research University Higher School of Economics) の100%オンラインの Master of Data Science の一部です。 プログラムのすべてで認定されれば、それらのコースが学位学習に加算されます。
よくある質問
専門講座を修了することで大学の単位は付与されますか?

If you subscribed, you get a 7-day free trial during which you can cancel at no penalty. After that, we don't give refunds, but you can cancel your subscription at any time. See our full refund policy.

Can I just enroll in a single course?

サブスクライブすると、7日間の無料トライアルを体験できます。この期間中は解約金なしでキャンセルできます。それ以降、払い戻しはありませんが、サブスクリプションをいつでもキャンセルできます。返金ポリシーをすべて表示します。

はい。まず始めに興味のあるコースカードをクリックして登録します。コースに登録して修了することによって、共有できる修了証を取得するか、無料でコースを聴講してコースの教材を確認することができます。専門講座の一部であるコースにサブスクライブすると、専門講座全体に自動的にサブスクライブされます。進捗を追跡するには、受講生のダッシュボードにアクセスしてください。

Can I take the course for free?

はい。受講料の支払いが難しい受講生に、Coursera(コーセラ)は学資援助を提供しています。左側の[登録]ボタンの下にある[学資援助]のリンクをクリックして申請してください。申請書の入力を促すメッセージが表示され、承認されると通知が届きます。キャップストーンプロジェクトを含む専門講座の各コースでこのステップを完了する必要があります。詳細。

コースに登録すると専門講座のすべてのコースにアクセスできるようになり、コースを修了すると修了証を取得できます。コース内容の閲覧のみを希望する場合は、無料でコースを聴講することができます。受講料の支払いが難しい場合は、学資援助を申請することができます。

このコースは100%オンラインで提供されますか?実際に出席する必要のあるクラスはありますか?

このコースは完全にオンラインで提供されているため、実際に教室に出席する必要はありません。Webまたはモバイル機器からいつでもどこからでも講義、学習用教材、課題にアクセスできます。

専門講座を修了するのにどのくらいの期間かかりますか?

As prerequisites we assume precollege level math, basic programming in python (functions, loops, recursion) and common sense. Our intended audience are all people that work or plan to work in Data Science.

Do I need to take the courses in a specific order?

We recommend taking the courses in the order presented, as each subsequent course uses some knowledge from previous courses.

Will I earn university credit for completing the Specialization?

Coursera courses and certificates don't carry university credit, though some universities may choose to accept Specialization Certificates for credit. In the case of this particular Specialization the credit will be accepted by this masters program: https://www.coursera.org/degrees/master-of-data-science-hse

専門講座を修了することで大学の単位は付与されますか?

You will be able to understand mathematics behind Data Science. This will boost your skills in Data Analysis.
さらに質問がある場合は、受講者向けヘルプセンターにアクセスしてください。