Palliative Care Always専門講座
Integrate palliative care into your daily practice. Master complex communication skills and learn tools to screen for palliative needs and offer basic palliative care. 学習内容
The scope and role of palliative care as part of a patient and family's care plan

Components of a treatment plan for physical, psychosocial, and spiritual care, including screening, assessment and management of patient needs

Effective communication skills for responding to emotion, delivering difficult news, and discussing goals of care

Issues around transitions in care (e.g. survivorship or hospice transition)
---
習得するスキル
Transition to Hospice

Palliative Care

Supportive Care

Symptom Assessment and Management

Effective Communication

Self-Care

Communication

Psychosocial Support

Goals of Care/ACP

symptom management

patient-centered care

Symptom Assessment
この専門講座について
Palliative Care Always is a specialization for health care practitioners, patients and caregivers. We've designed this specialization to demonstrate how palliative medicine integrates with patient care, and to help you develop primary palliative care skills. Over the next five courses, you will develop skills in symptom management, goals of care and effective communication to improve the quality of life for patients and families suffering with serious illness. Our hope is that you feel increasingly equipped to support the diverse needs of your patients and your own needs. Accreditation Stanford Medicine is jointly accredited by the Accreditation Council for Continuing Medical Education (ACCME), the Accreditation Council for Pharmacy Education (ACPE), and the American Nurses Credentialing Center (ANCC), to provide continuing education for the healthcare team. View the full CME accreditation information on the individual course FAQ page.
応用学習プロジェクト
In the core courses, learners will develop patient-provider dialogs applying communications skills to discuss goals of care, symptom management, transitions in care and family and caregiver support. In the capstone course, learners will create public materials to expand the general public's palliative care literacy along with care plans to support families and caregivers of patients with serious illness and practice mock virtual/remote care.
100%オンラインコース
自分のスケジュールですぐに学習を始めてください。
フレキシブルなスケジュール
柔軟性のある期限の設定および維持
初級レベル
This specialty is for anyone interested in palliative care.
100%オンラインコース
自分のスケジュールですぐに学習を始めてください。
フレキシブルなスケジュール
柔軟性のある期限の設定および維持
初級レベル
This specialty is for anyone interested in palliative care.
コースを受講しましょう。
Courseraの専門講座は、一連のコース群であり、技術を身に付ける手助けとなります。開始するには、専門講座に直接登録するか、コースを確認して受講したいコースを選択してください。専門講座の一部であるコースにサブスクライブすると、自動的にすべての専門講座にサブスクライブされます。1つのコースを修了するだけでも結構です。いつでも、学習を一時停止したり、サブスクリプションを終了することができます。コースの登録状況や進捗を追跡するには、受講生のダッシュボードにアクセスしてください。
実践型プロジェクト
すべての専門講座には、実践型プロジェクトが含まれています。専門講座を完了して修了証を獲得するには、成功裏にプロジェクトを終了させる必要があります。専門講座に実践型プロジェクトに関する別のコースが含まれている場合、専門講座を開始するには、それら他のコースをそれぞれ終了させる必要があります。
修了証を取得
すべてのコースを終了し、実践型プロジェクトを完了すると、修了証を獲得します。この修了証は、今後採用企業やあなたの職業ネットワークと共有できます。 提供: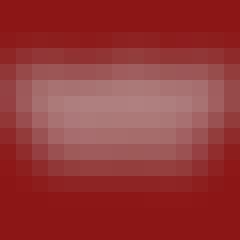 スタンフォード大学(Stanford University)
The Leland Stanford Junior University, commonly referred to as Stanford University or Stanford, is an American private research university located in Stanford, California on an 8,180-acre (3,310 ha) campus near Palo Alto, California, United States.
よくある質問
このコースは100%オンラインで提供されますか?実際に出席する必要のあるクラスはありますか?

What background knowledge is necessary?

Do I need to take the courses in a specific order?

専門講座を修了することで大学の単位は付与されますか?
さらに質問がある場合は、受講者ヘルプセンターにアクセスしてください。