Product Ideation, Design, and Management専門講座
Learn to discover, design, and deliver products that customers love. 学習内容
Identify product ideas by developing your entrepreneurial thinking, exploring competitive analysis and industry analysis, and understanding the keys to value innovation.

Understand the keys to successfully navigating the roles and responsibilities of being a product leader to champion change with internal and external collaborators and influencers.

Learn how to truly know your target customer, your customer's underserved needs, your value proposition, your product feature set, and your user experience, then integrate this knowledge into product and market requirements and positioning plans.

Translate product ideas into reality by creating prototypes and minimum viable products (MVPs), as well as the financial strategies to fund their development and delivery
---
習得するスキル
Product Development

Ideation

Product Management

product design

Innovation

Market Analysis

Entrepreneurship

Competitive Analysis

Customer Development

Marketing

Leadership

User Experience (UX)
この専門講座について
This Specialization is designed for aspiring and active product leaders seeking to pursue careers in product management, product design, and related roles. Through five practical courses, you will learn the fundamentals for designing and managing products. Upon completion, you will have created your own personal toolbox of knowledge and techniques for approaching and solving real-world problems that product leaders face.
応用学習プロジェクト
Learners will create a comprehensive set of designs and strategies for a new product or service, or an improvement on an existing product or service. This includes an opportunity assessment, a product-market fit analysis, a prototype, and a funding plan for their innovation.
100%オンラインコース
自分のスケジュールですぐに学習を始めてください。
フレキシブルなスケジュール
柔軟性のある期限の設定および維持
初級レベル
No prior experience required.
英語
字幕:英語, フランス語, ポルトガル語(ヨーロッパ), ロシア語, スペイン語
100%オンラインコース
自分のスケジュールですぐに学習を始めてください。
フレキシブルなスケジュール
柔軟性のある期限の設定および維持
初級レベル
No prior experience required.
英語
字幕:英語, フランス語, ポルトガル語(ヨーロッパ), ロシア語, スペイン語
コースを受講しましょう。
Courseraの専門講座は、一連のコース群であり、技術を身に付ける手助けとなります。開始するには、専門講座に直接登録するか、コースを確認して受講したいコースを選択してください。専門講座の一部であるコースにサブスクライブすると、自動的にすべての専門講座にサブスクライブされます。1つのコースを修了するだけでも結構です。いつでも、学習を一時停止したり、サブスクリプションを終了することができます。コースの登録状況や進捗を追跡するには、受講生のダッシュボードにアクセスしてください。
実践型プロジェクト
すべての専門講座には、実践型プロジェクトが含まれています。専門講座を完了して修了証を獲得するには、成功裏にプロジェクトを終了させる必要があります。専門講座に実践型プロジェクトに関する別のコースが含まれている場合、専門講座を開始するには、それら他のコースをそれぞれ終了させる必要があります。
修了証を取得
すべてのコースを終了し、実践型プロジェクトを完了すると、修了証を獲得します。この修了証は、今後採用企業やあなたの職業ネットワークと共有できます。 提供: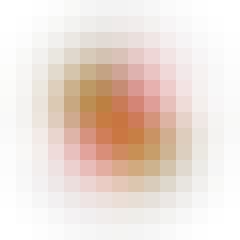 メリーランド大学カレッジパーク校(University of Maryland, College Park)
The University of Maryland is the state's flagship university and one of the nation's preeminent public research universities. A global leader in research, entrepreneurship and innovation, the university is home to more than 37,000 students, 9,000 faculty and staff, and 250 academic programs. Its faculty includes three Nobel laureates, three Pulitzer Prize winners, 47 members of the national academies and scores of Fulbright scholars. The institution has a $1.8 billion operating budget, secures $500 million annually in external research funding and recently completed a $1 billion fundraising campaign.
よくある質問
このコースは100%オンラインで提供されますか?実際に出席する必要のあるクラスはありますか?

専門講座を修了するのにどのくらいの期間かかりますか?

What background knowledge is necessary?

Do I need to take the courses in a specific order?

専門講座を修了することで大学の単位は付与されますか?

What will I be able to do upon completing the Specialization?
さらに質問がある場合は、受講者ヘルプセンターにアクセスしてください。