The Singer Songwriter専門講座
Write, perform, and record original music. Learn how to transform your ideas and emotions into songs that are uniquely you 学習内容
T​he basics of playing the guitar, including chords, scales, strumming and picking patterns.

H​ow to sing in your preferred genre and style healthfully, using proper breathing and vocal techniques.

B​asic songwriting tools and techniques to augment your songwriting.

H​ow to record, edit, and mix music productions that include MIDI and audio to create professional sounding recordings of your music.
---
習得するスキル
Music production

Ableton

Singing

Songwriting

Guitar

Tablature

Music notation

Guitar scales

Guitar chords

Popular Music

Breathing Techniques

Belting
この専門講座について
Do you have a song in your heart that you want to share it with others? In the Singer/Songwriter specialization, you will learn all the skills you need to write, perform, and record your own original music. You'll begin by learning how to play the guitar to accompany yourself in Guitar for Beginners. You'll learn how to play chords and scales, as well as strumming patterns and finger picking patterns. In Singing Popular Music, you'll explore your voice and develop your own personal style. You'll learn how to sing properly, mastering the correct techniques and breath support. From there, you'll hone your writing craft, focusing on lyrics. You'll learn about stressed and unstressed syllables, rhyme schemes, and lyrical phrasing.You'll also record into a Digital Audio Workstation, focusing on Ableton Live and capturing both MIDI and real instruments into your DAW to record and share your ideas with the world.
応用学習プロジェクト
In the first course of this specialization, Guitar for Beginners, you will play a song using a lead sheet from start to finish. In Singing Popular Music, you will hone your style and perform a song. By the end of Songwriting: Writing the Lyrics, you will have completed an original song. Finally, you will produce and record your original music using real instruments and MIDI in Introduction to Ableton Live.
100%オンラインコース
自分のスケジュールですぐに学習を始めてください。
フレキシブルなスケジュール
柔軟性のある期限の設定および維持
初級レベル
A​ love of music and desire to write and perform original music
英語
字幕:英語, フランス語, カタロニア語, ポルトガル語(ブラジル), ベトナム語, ロシア語, ポルトガル語(ヨーロッパ), スペイン語
100%オンラインコース
自分のスケジュールですぐに学習を始めてください。
フレキシブルなスケジュール
柔軟性のある期限の設定および維持
初級レベル
A​ love of music and desire to write and perform original music
英語
字幕:英語, フランス語, カタロニア語, ポルトガル語(ブラジル), ベトナム語, ロシア語, ポルトガル語(ヨーロッパ), スペイン語
コースを受講しましょう。
Courseraの専門講座は、一連のコース群であり、技術を身に付ける手助けとなります。開始するには、専門講座に直接登録するか、コースを確認して受講したいコースを選択してください。専門講座の一部であるコースにサブスクライブすると、自動的にすべての専門講座にサブスクライブされます。1つのコースを修了するだけでも結構です。いつでも、学習を一時停止したり、サブスクリプションを終了することができます。コースの登録状況や進捗を追跡するには、受講生のダッシュボードにアクセスしてください。
実践型プロジェクト
すべての専門講座には、実践型プロジェクトが含まれています。専門講座を完了して修了証を獲得するには、成功裏にプロジェクトを終了させる必要があります。専門講座に実践型プロジェクトに関する別のコースが含まれている場合、専門講座を開始するには、それら他のコースをそれぞれ終了させる必要があります。
修了証を取得
すべてのコースを終了し、実践型プロジェクトを完了すると、修了証を獲得します。この修了証は、今後採用企業やあなたの職業ネットワークと共有できます。 提供: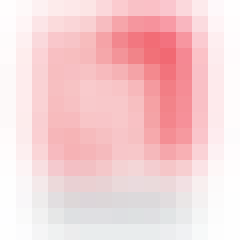 バークリー音楽大学(Berklee College of Music)
Berklee College of Music was founded on the revolutionary principle that the best way to prepare students for careers in music is through the study and practice of contemporary music. For more than half a century, the college has evolved to reflect the state of the art of music and the music business. Berklee serves distance learners worldwide through its award-winning online extension school, Berklee Online.
よくある質問
このコースは100%オンラインで提供されますか?実際に出席する必要のあるクラスはありますか?

専門講座を修了するのにどのくらいの期間かかりますか?

What background knowledge is necessary?

Do I need to take the courses in a specific order?

専門講座を修了することで大学の単位は付与されますか?
さらに質問がある場合は、受講者ヘルプセンターにアクセスしてください。