Unity Certified 3D Artist専門講座
Be a Unity Certified 3D Artist. Prepare to take the Unity Certified 3D Artist exam.

習得するスキル
Particle System
3d artist
3d modeling
Character Encoding
Video Game Development
Computer Animation
Normal Mapping
Cube Mapping
Ambient Occlusion
Color Space
Creative Coding
Graphics Pipeline
この専門講座について
This is Unity's official series of courses designed to prepare you for the Unity Certified 3D Artist exam, the certification for entry- to mid-level 3D artists who work with the Unity platform. This series of courses is for 3D Artists who have used Unity for real-time rendering for 1-2 years, and are ready to bring their existing skills up to a professional standard.
応用学習プロジェクト
Learners in this Specialization will complete multiple project milestones across 2 main projects: a Kitchen Configuration application with a realistic aesthetic, and a 3D video game level with a more stylized science-fantasy look. Across these 2 projects, learners will complete tasks including importing assets, manipulating materials, creating prefabs, adding lighting, setting up character models, and building cutscenes.
100%オンラインコース
自分のスケジュールですぐに学習を始めてください。
フレキシブルなスケジュール
柔軟性のある期限の設定および維持
中級レベル
1-2 years 3D art implementation experience with Unity.
英語
字幕:英語, アラビア語, フランス語, ポルトガル語(ヨーロッパ), イタリア語, ベトナム語, ドイツ語, ロシア語, スペイン語
100%オンラインコース
自分のスケジュールですぐに学習を始めてください。
フレキシブルなスケジュール
柔軟性のある期限の設定および維持
中級レベル
1-2 years 3D art implementation experience with Unity.
英語
字幕:英語, アラビア語, フランス語, ポルトガル語(ヨーロッパ), イタリア語, ベトナム語, ドイツ語, ロシア語, スペイン語
コースを受講しましょう。
Courseraの専門講座は、一連のコース群であり、技術を身に付ける手助けとなります。開始するには、専門講座に直接登録するか、コースを確認して受講したいコースを選択してください。専門講座の一部であるコースにサブスクライブすると、自動的にすべての専門講座にサブスクライブされます。1つのコースを修了するだけでも結構です。いつでも、学習を一時停止したり、サブスクリプションを終了することができます。コースの登録状況や進捗を追跡するには、受講生のダッシュボードにアクセスしてください。
実践型プロジェクト
すべての専門講座には、実践型プロジェクトが含まれています。専門講座を完了して修了証を獲得するには、成功裏にプロジェクトを終了させる必要があります。専門講座に実践型プロジェクトに関する別のコースが含まれている場合、専門講座を開始するには、それら他のコースをそれぞれ終了させる必要があります。
修了証を取得
すべてのコースを終了し、実践型プロジェクトを完了すると、修了証を獲得します。この修了証は、今後採用企業やあなたの職業ネットワークと共有できます。 提供: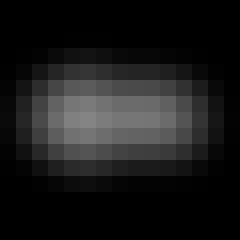 Unity
Unity Technologies offers a platform for creating beautiful and engaging 2D, 3D, VR, and AR games and apps. A powerful graphics engine and full-featured editor enable you to realize your creative vision fast, and deliver your content to virtually any media or device. You can easily connect to your audiences on PCs, consoles, the web, mobile devices, home entertainment systems, embedded systems, or head-mounted displays. More than an engine, Unity helps you achieve ongoing success. It offers everything you need to develop quality content, boost your productivity, and connect with your audience. Tools and resources include the Unity Asset Store, Unity Cloud Build, Unity Analytics, Unity Ads, Unity Everyplay, and Unity Certification. Unity Technologies serves millions of registered developers including large publishers, indie studios, students and hobbyists around the globe.
よくある質問
専門講座を修了することで大学の単位は付与されますか?

Can I just enroll in a single course?

Can I take the course for free?

このコースは100%オンラインで提供されますか?実際に出席する必要のあるクラスはありますか?

How long does it take to complete the Specialization?

専門講座を修了するのにどのくらいの期間かかりますか?

Do I need to take the courses in a specific order?

Will I earn university credit for completing the Specialization?

専門講座を修了することで大学の単位は付与されますか?
さらに質問がある場合は、受講者向けヘルプセンターにアクセスしてください。