Business Strategies for A Better World専門講座
Develop Business Strategies for Social Impact. Learn the skills you need to help your purpose-driven business thrive

習得するスキル
Social Return On Investment (SROI)
Corruption
Social Entrepreneurship
Socially Responsible Investing
Global Financial Crisis
Trend Analysis
Economy
Trading
Strategic Management
この専門講座について
You're not just interested in making money. You're interested in making a difference in the world too. Set your career and your business on the road to success by learning evidence-based strategies to achieve sustainable social impact: profits with purpose. This specialization was designed to give you the tools and strategies you need to create measurable social impact around the world – whether your impact goal is to create jobs, to reduce malnutrition, or to increase access to environmentally-friendly and affordable housing, or to make a positive difference in some other way. In these four courses taught by acclaimed Wharton professors, you'll learn how to apply effective business strategies to real-world problems through a deep understanding of the global practices and trends shaping the world today. By the end of this Specialization, you'll be able to: ● Lead, invest and make business decisions for social impact ● Analyze information about global trends to make more informed strategic business decisions ● Understand the role of corruption in societies so you can make better business decisions ● Develop, launch, test, and scale entrepreneurship projects which have high-potential of significant positive social impact
応用学習プロジェクト
Learners will discover the tools and strategies needed to lead, invest, and make business decisions for social impact, analyze global trends to make strategic business decisions, understand how corruption impacts societies, and develop, launch, test and scale entrepreneurship projects for social impact.
These courses will help you create better business strategies to drive positive social change.
45%
この専門講座終了後に新しいキャリアをスタートしました
100%オンラインコース
自分のスケジュールですぐに学習を始めてください。
フレキシブルなスケジュール
柔軟性のある期限の設定および維持
英語
字幕:英語, フランス語, ポルトガル語(ヨーロッパ), 中国語(簡体), ロシア語, スペイン語, 中国語(繁体), ポルトガル語(ブラジル), アフリカーンス語
45%
この専門講座終了後に新しいキャリアをスタートしました
100%オンラインコース
自分のスケジュールですぐに学習を始めてください。
フレキシブルなスケジュール
柔軟性のある期限の設定および維持
英語
字幕:英語, フランス語, ポルトガル語(ヨーロッパ), 中国語(簡体), ロシア語, スペイン語, 中国語(繁体), ポルトガル語(ブラジル), アフリカーンス語
提供: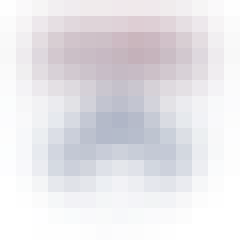 ペンシルベニア大学(University of Pennsylvania)
The University of Pennsylvania (commonly referred to as Penn) is a private university, located in Philadelphia, Pennsylvania, United States. A member of the Ivy League, Penn is the fourth-oldest institution of higher education in the United States, and considers itself to be the first university in the United States with both undergraduate and graduate studies.
よくある質問
専門講座を修了することで大学の単位は付与されますか?

Can I just enroll in a single course?

Can I take the course for free?

このコースは100%オンラインで提供されますか?実際に出席する必要のあるクラスはありますか?

専門講座を修了するのにどのくらいの期間かかりますか?

Do I need to take the courses in a specific order?

Will I earn university credit for completing the Specialization?

専門講座を修了することで大学の単位は付与されますか?
さらに質問がある場合は、受講者向けヘルプセンターにアクセスしてください。