Google データアナリティクス プロフェッショナル認定証
This is your path to a career in data analytics. In this program, you'll learn in-demand skills that will have you job-ready in less than 6 months. No degree or experience required.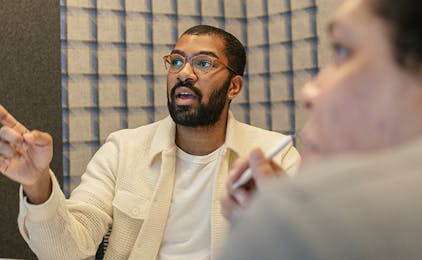 76,841評価
1,104,552既に登録されています
ベストから学ぶことで、即戦力となるスキルを身につける
Googleのプロフェッショナル認定資格を取得して、データ分析の高成長分野に参入しましょう。データの処理と分析、主要な分析ツールの使用、主要なビジネス上の意思決定に役立つビジュアライゼーションの作成方法について学習します。
一般的な役職名: ジュニアデータアナリスト、アソシエイトデータアナリスト、ジュニアデータサイエンティスト、ファイナンスアナリスト、オペレーションアナリスト、データテクニシャン、ビジネスパフォーマンスアナリスト、マーケティングアナリスト、ヘルスケアアナリスト
¹Burning Glass Labor Insight Reportデータ(経験年数0~5年の中央値)、米国、4/1/21~3/31/22。
²キャリアアップ(例:新しい仕事/キャリア、昇進、昇給など)認定プログラムに基づき修了後6ヶ月以内卒業生調査結果、米国2021
Google認定プログラム卒業生の75%
がキャリアアップを報告しています²
380,000
データ分析における需要の高い職務の求人¹
150+
修了後に150以上の米国の雇用主とつながる
¹Burning Glass Labor Insight Reportデータ(経験年数0~5年の中央値)、米国、4/1/21~3/31/22。
²キャリアアップ(例:新しい仕事/キャリア、昇進、昇給など)認定プログラムに基づき修了後6ヶ月以内卒業生調査結果、米国2021
習得するスキル
Spreadsheet

Data Cleansing

Data Analysis

Data Visualization (DataViz)

SQL

Questioning

Decision-Making

Problem Solving

Metadata

Data Collection

Data Ethics

Sample Size Determination
このプロフェッショナル認定について
Prepare for a new career in the high-growth field of data analytics, no experience or degree required. Get professional training designed by Google and have the opportunity to connect with top employers. There are 380,000 U.S. job openings in data analytics with a $74,000 median entry-level salary.¹
Data analytics is the collection, transformation, and organization of data in order to draw conclusions, make predictions, and drive informed decision making.
Over 8 courses, gain in-demand skills that prepare you for an entry-level job. You'll learn from Google employees whose foundations in data analytics served as launchpads for their own careers. At under 10 hours per week, you can complete the certificate in less than 6 months.
You'll prepare yourself for jobs that include junior or associate data analyst, database administrator, and more. Upon completion of the certificate, you can directly apply for jobs with Google and over 150 U.S. employers, including Walmart, Best Buy, Astreya.
75% of Google Career Certificate Graduates in the United States report an improvement in their career trajectory (e.g. new job or career, promotion or raise) within 6 months of certificate completion²
¹US Burning Glass Labor Insight Report salary data (median with 0-5 years experience) and job opening data. Data for job roles relevant to featured programs (4/01/2021 - 3/31/22).
²Based on program graduate survey responses, United States 2021
学習内容
Gain an immersive understanding of the practices and processes used by a junior or associate data analyst in their day-to-day job

Learn key analytical skills (data cleaning, analysis, & visualization) and tools (spreadsheets, SQL, R programming, Tableau)

Understand how to clean and organize data for analysis, and complete analysis and calculations using spreadsheets, SQL and R programming

Learn how to visualize and present data findings in dashboards, presentations and commonly used visualization platforms
仕事の準備ができるスキルを構築する
新しいキャリアを始めようとしている方も、現在のキャリアを変更しようとする方も、Courseraのプロフェッショナル認定は、仕事の準備をするのに役立ちます。自分のペースで、いつでもどこでも、最も便利な場所で学びましょう。今すぐ登録して、7日間の無料トライアルで新しいキャリアパスを探索してください。学習を一時停止したり、サブスクリプションをいつでも終了することができます。
実践型プロジェクト
実践型プロジェクトでスキルを活用し、潜在的な雇用主に仕事の準備ができていることを示すポートフォリオを構築します。認定証を獲得するには、成功裏にプロジェクトを終了させる必要があります。
キャリア資格を取得
プログラムのすべてのコースを修了すると、認定資格を取得してプロフェッショナルのネットワークと共有し、キャリアサポートリソースへのアクセスをロック解除して、新しいキャリアを開始できます。多くのプロフェッショナル認定にはプロフェッショナル認定を認める採用パートナーがいます。他の認定は、認定試験の準備に役立ちます。それぞれのプロフェッショナル認定ページで詳細を確認することができます。 提供: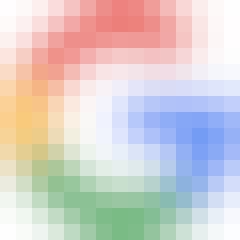 Google
Google Career Certificates are part of Grow with Google, an initiative that draws on Google's 20-year history of building products, platforms, and services that help people and businesses grow. Through programs like these, we aim to help everyone– those who make up the workforce of today and the students who will drive the workforce of tomorrow – access the best of Google's training and tools to grow their skills, careers, and businesses.
よくある質問
このコースは100%オンラインで提供されますか?実際に出席する必要のあるクラスはありますか?

Why start a career in data analytics?

What kind of companies hire Data Analytics professionals?

How much does this certificate cost?

Is this program offered in other languages?

What background knowledge is necessary?

Do I need to take the courses in a specific order?

Will you be teaching R or Python?

Which jobs does this program prepare for?

What will I be able to do upon completing the professional certificate?

What resources will be available to help with the job search process?

Why did Google create this program?

Can I get college credit for taking the Google Data Analytics Certificate?
さらに質問がある場合は、受講者ヘルプセンターにアクセスしてください。