Salesforce営業開発担当者 プロフェッショナル認定証
Unlock your potential in tech sales. Build job-ready skills for an in-demand career as an entry-level Sales Development Representative (SDR). No degree or prior experience required.
学習内容
Articulate the purpose of the Sales Development Representative role and develop strategies for your personal and professional success

Prepare a professional portfolio and develop your personal brand to reflect your performance in the interview process

Apply the success-proven principles of the SV Academy Conversational Selling methodology

Problem-solve using the best-in-class tech tools of the SDR workflow
---
習得するスキル
Sales Development

interviewing

Sales

Time management

Cold Calling

teamwork

Personal Advertisement

Audience

Personal Branding

Resume writing

cold emailing

objection handling
このプロフェッショナル認定証について
If you've always wanted a rewarding career, the tech sales industry may be the path for you. If you're an ambitious problem-solver who likes to win, you'll find tech sales not only fulfilling, but lucrative as well. As the tech industry continuously introduces innovative services and products, tech sales roles have become more crucial than ever. SDRs are in the front lines of the tech biz, connecting with customers and clients, and coming up with the smartest solutions for their problems. Sales Development Representatives aren't just important to the business — they're essential. Tech sales will be a gratifying career if you're looking to pivot career paths, or if you have previous experience in retail sales, but want to take that experience to a totally new level in tech. Do you enjoy engaging with customers? Do you need to be immersed in a value-driving, stimulating industry that's constantly giving you new, exciting challenges? Would you like to thrive in a high-energy environment that's collaborative and data-driven? Then it sounds like Tech Sales is for you. Your next job could be at one of SV Academy's 400+ high-growth employer partners. Top companies like Survey Monkey, InsideView, Vimeo, Handshake, Gainsight, or Palo Alto Networks, are hiring Sales Development Representatives in the U.S. for revenue-generating roles. No experience in tech or sales is required to pursue a new, awesome career in Tech Sales. This Professional Certificate is where you start.
応用学習プロジェクト
Each of the 5 courses included in the program culminates in an experiential project to prepare you for all aspects of becoming a successful SDR on the frontlines of businesses. You will learn the SV Academy Conversational Selling methodology and how to apply the principles to real-world scenarios. By gaining hands-on skills with the latest tech tools skills in the SDR workflow, you will learn how to boost productivity in converting inbound and outbound leads into opportunities. By the end of the program, you will have a results-driven professional portfolio that will set you apart and position you for top performance in the interview process to land a job in tech sales.
100%オンラインコース
自分のスケジュールですぐに学習を始めてください。
フレキシブルなスケジュール
柔軟性のある期限の設定および維持
初級レベル
No degree or prior experience required.
英語
字幕:英語, アラビア語, フランス語, ポルトガル語(ヨーロッパ), イタリア語, ベトナム語, ドイツ語, ロシア語, スペイン語
100%オンラインコース
自分のスケジュールですぐに学習を始めてください。
フレキシブルなスケジュール
柔軟性のある期限の設定および維持
初級レベル
No degree or prior experience required.
英語
字幕:英語, アラビア語, フランス語, ポルトガル語(ヨーロッパ), イタリア語, ベトナム語, ドイツ語, ロシア語, スペイン語
仕事の準備ができるスキルを構築する
新しいキャリアを始めようとしている方も、現在のキャリアを変更しようとする方も、Courseraのプロフェッショナル認定は、仕事の準備をするのに役立ちます。自分のペースで、いつでもどこでも、最も便利な場所で学びましょう。今すぐ登録して、7日間の無料トライアルで新しいキャリアパスを探索してください。学習を一時停止したり、サブスクリプションをいつでも終了することができます。
実践型プロジェクト
実践型プロジェクトでスキルを活用し、潜在的な雇用主に仕事の準備ができていることを示すポートフォリオを構築します。認定証を獲得するには、成功裏にプロジェクトを終了させる必要があります。
キャリア資格を取得
プログラムのすべてのコースを修了すると、認定資格を取得してプロフェッショナルのネットワークと共有し、キャリアサポートリソースへのアクセスをロック解除して、新しいキャリアを開始できます。多くのプロフェッショナル認定にはプロフェッショナル認定を認める採用パートナーがいます。他の認定は、認定試験の準備に役立ちます。それぞれのプロフェッショナル認定ページで詳細を確認することができます。 提供: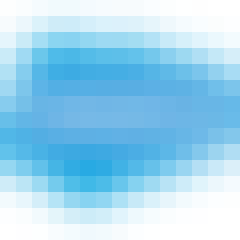 Salesforce
Salesforce is the global leader in Customer Relationship Management (CRM), bringing companies closer to their customers in the digital age. Founded in 1999, Salesforce enables companies of every size and industry to take advantage of powerful technologies—cloud, mobile, social, internet of things, artificial intelligence, voice and blockchain—to create a 360-degree view of their customers.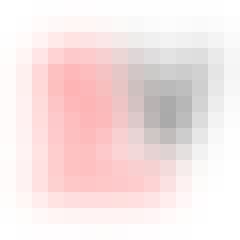 SVアカデミー
We prepare tomorrow's tech leaders for today's jobs. SV Academy's mission is to democratize access to the tech industry for job-seekers from diverse backgrounds—60% of our learners are women, 42% are Black/Latinx, and 70% are first-generation college graduates. Since 2017, SV Academy has helped produce nearly $100M in job offers for its community.
よくある質問
このコースは100%オンラインで提供されますか?実際に出席する必要のあるクラスはありますか?

How long does it take to complete the Professional Certificate?

What background knowledge is necessary?

Do I need to take the courses in a specific order?

Will I earn university credit for completing the Professional Certificate?

What will I be able to do upon completing the Professional Certificate?
さらに質問がある場合は、受講者ヘルプセンターにアクセスしてください。