Data Analysis and Interpretation専門講座
Learn Data Science Fundamentals. Drive real world impact with a four-course introduction to data science. 習得するスキル
Statistics
Data Analysis
Machine Learning
Regression Analysis
SAS Language
Python Programming
Data Management
Chi-Squared (Chi-2) Distribution
Statistical Hypothesis Testing
Analysis Of Variance (ANOVA)
Logistic Regression
Exploratory Data Analysis
この専門講座について
Learn SAS or Python programming, expand your knowledge of analytical methods and applications, and conduct original research to inform complex decisions. The Data Analysis and Interpretation Specialization takes you from data novice to data expert in just four project-based courses. You will apply basic data science tools, including data management and visualization, modeling, and machine learning using your choice of either SAS or Python, including pandas and Scikit-learn. Throughout the Specialization, you will analyze a research question of your choice and summarize your insights. In the Capstone Project, you will use real data to address an important issue in society, and report your findings in a professional-quality report. You will have the opportunity to work with our industry partners, DRIVENDATA and The Connection. Help DRIVENDATA solve some of the world's biggest social challenges by joining one of their competitions, or help The Connection better understand recidivism risk for people on parole in substance use treatment. Regular feedback from peers will provide you a chance to reshape your question. This Specialization is designed to help you whether you are considering a career in data, work in a context where supervisors are looking to you for data insights, or you just have some burning questions you want to explore. No prior experience is required. By the end you will have mastered statistical methods to conduct original research to inform complex decisions.
50%
この専門講座終了後に新しいキャリアをスタートしました
100%オンラインコース
自分のスケジュールですぐに学習を始めてください。
フレキシブルなスケジュール
柔軟性のある期限の設定および維持
英語
字幕:英語, フランス語, ポルトガル語(ブラジル), 韓国語, ロシア語, スペイン語, ドイツ語
50%
この専門講座終了後に新しいキャリアをスタートしました
100%オンラインコース
自分のスケジュールですぐに学習を始めてください。
フレキシブルなスケジュール
柔軟性のある期限の設定および維持
英語
字幕:英語, フランス語, ポルトガル語(ブラジル), 韓国語, ロシア語, スペイン語, ドイツ語
提供: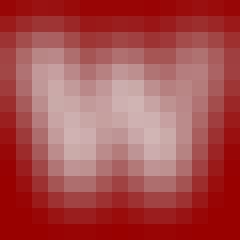 ウェズリアン大学(Wesleyan University)
Wesleyan University, founded in 1831, is a diverse, energetic liberal arts community where critical thinking and practical idealism go hand in hand. With our distinctive scholar-teacher culture, creative programming, and commitment to interdisciplinary learning, Wesleyan challenges students to explore new ideas and change the world. Our graduates go on to lead and innovate in a wide variety of industries, including government, business, entertainment, and science.


よくある質問
サブスクライブすると、7日間の無料トライアルを体験できます。この期間中は解約金なしでキャンセルできます。それ以降、払い戻しはありませんが、サブスクリプションをいつでもキャンセルできます。返金ポリシーをすべて表示します。

はい。まず始めに興味のあるコースカードをクリックして登録します。コースに登録して修了することによって、共有できる修了証を取得するか、無料でコースを聴講してコースの教材を確認することができます。専門講座の一部であるコースにサブスクライブすると、専門講座全体に自動的にサブスクライブされます。進捗を追跡するには、受講生のダッシュボードにアクセスしてください。

はい。受講料の支払いが難しい受講生に、Coursera(コーセラ)は学資援助を提供しています。左側の[登録]ボタンの下にある[学資援助]のリンクをクリックして申請してください。申請書の入力を促すメッセージが表示され、承認されると通知が届きます。キャップストーンプロジェクトを含む専門講座の各コースでこのステップを完了する必要があります。詳細。

コースに登録すると専門講座のすべてのコースにアクセスできるようになり、コースを修了すると修了証を取得できます。コース内容の閲覧のみを希望する場合は、無料でコースを聴講することができます。受講料の支払いが難しい場合は、学資援助を申請することができます。

このコースは100%オンラインで提供されますか?実際に出席する必要のあるクラスはありますか?

このコースは完全にオンラインで提供されているため、実際に教室に出席する必要はありません。Webまたはモバイル機器からいつでもどこからでも講義、学習用教材、課題にアクセスできます。

専門講座を修了することで大学の単位は付与されますか?

この専門講座では大学の単位は付与されませんが、一部の大学では専門講座修了証を単位として承認する場合があります。詳細については、大学にお問い合わせください。

専門講座を修了することで大学の単位は付与されますか?

No, Specializations are a premium product, and learners must pay or apply for financial aid to join them. You can access individual course content for free by searching for the course title in the catalog and choosing the This Course Only option when enrolling. You will not earn a Certificate in the free version of the course, or be able to access the Capstone Project.

How long does it take to complete the Data Analysis and Interpretation Specialization?

Time to completion can vary based on your schedule, but most learners are able to complete the Specialization in 6-7 months.

How often is each course in the Specialization offered?

Each course in the Specialization is offered on a regular schedule, with sessions starting about once per month. If you don't complete a course on the first try, you can easily transfer to the next session, and your completed work and grades will carry over. The Capstone Project will be offered four times per year on a recurring schedule.

専門講座の各コースはどのくらいの頻度で提供されますか?

We recommend taking the courses in the order presented, as each subsequent course will build on material from previous courses.

Will I earn university credit for completing the Data Analysis and Interpretation Specialization?

Coursera courses and certificates don't carry university credit, though some universities may choose to accept Specialization Certificates for credit. Check with your institution to learn more.

What will I be able to do upon completing the Data Analysis and Interpretation Specialization?

You will be able to access and manage data using either the Python or SAS programming language, explore patterns and associations among variables, and use machine learning methods to develop predictive algorithms. Additionally, you will have a portfolio of hands-on project work that demonstrates your ability to apply all of these methods to real-world situations.

What software will I need to complete the assignments?

You may choose to use either Python or SAS to complete the assignments. Both of these software packages are being made freely available.

What background knowledge is necessary?

This Specialization is appropriate for anyone interested in learning more about data analysis, including those new to the field. Some knowledge of basic programming and familiarity with linear algebra concepts may be helpful, but no specific background is required.
さらに質問がある場合は、受講者向けヘルプセンターにアクセスしてください。