ディープラーニング専門講座
Become a Deep Learning experts. Master Deep Learning and Break into AI

習得するスキル
Tensorflow
Convolutional Neural Network
Artificial Neural Network
Deep Learning
Backpropagation
Python Programming
Hyperparameter
Hyperparameter Optimization
Machine Learning
Inductive Transfer
Multi-Task Learning
Facial Recognition System
この専門講座について
If you want to break into AI, this Specialization will help you do so. Deep Learning is one of the most highly sought after skills in tech. We will help you become good at Deep Learning. In five courses, you will learn the foundations of Deep Learning, understand how to build neural networks, and learn how to lead successful machine learning projects. You will learn about Convolutional networks, RNNs, LSTM, Adam, Dropout, BatchNorm, Xavier/He initialization, and more. You will work on case studies from healthcare, autonomous driving, sign language reading, music generation, and natural language processing. You will master not only the theory, but also see how it is applied in industry. You will practice all these ideas in Python and in TensorFlow, which we will teach. You will also hear from many top leaders in Deep Learning, who will share with you their personal stories and give you career advice. AI is transforming multiple industries. After finishing this specialization, you will likely find creative ways to apply it to your work. We will help you master Deep Learning, understand how to apply it, and build a career in AI.
応用学習プロジェクト
You will see and work on case studies in healthcare, autonomous driving, sign language reading, music generation, and natural language processing. You will also build near state-of-the-art deep learning models for several of these applications. In a "Machine Learning flight simulator", you will work through case studies and gain "industry-like experience" setting direction for an ML team.
deeplearning.ai is also partnering with the NVIDIA Deep Learning Institute (DLI) in Course 5, Sequence Models, to provide a programming assignment on Machine Translation with deep learning. You will have the opportunity to build a deep learning project with cutting-edge, industry-relevant content.
41%
この専門講座終了後に新しいキャリアをスタートしました
100%オンラインコース
自分のスケジュールですぐに学習を始めてください。
フレキシブルなスケジュール
柔軟性のある期限の設定および維持
英語
字幕:英語, 中国語(繁体), アラビア語, フランス語, ウクライナ語, 中国語(簡体), ポルトガル語(ブラジル), ベトナム語, 韓国語, トルコ語, スペイン語, 日本語, ロシア語, ポルトガル語(ブラジル)
41%
この専門講座終了後に新しいキャリアをスタートしました
100%オンラインコース
自分のスケジュールですぐに学習を始めてください。
フレキシブルなスケジュール
柔軟性のある期限の設定および維持
英語
字幕:英語, 中国語(繁体), アラビア語, フランス語, ウクライナ語, 中国語(簡体), ポルトガル語(ブラジル), ベトナム語, 韓国語, トルコ語, スペイン語, 日本語, ロシア語, ポルトガル語(ブラジル)
提供: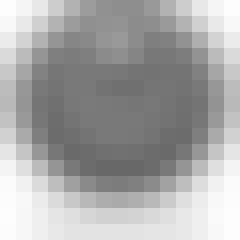 deeplearning.ai
Founded by Andrew Ng, DeepLearning.AI is an education technology company that develops a global community of AI talent.
よくある質問
サブスクライブすると、7日間の無料トライアルを体験できます。この期間中は解約金なしでキャンセルできます。それ以降、払い戻しはありませんが、サブスクリプションをいつでもキャンセルできます。返金ポリシーをすべて表示します。

はい。まず始めに興味のあるコースカードをクリックして登録します。コースに登録して修了することによって、共有できる修了証を取得するか、無料でコースを聴講してコースの教材を確認することができます。専門講座の一部であるコースにサブスクライブすると、専門講座全体に自動的にサブスクライブされます。進捗を追跡するには、受講生のダッシュボードにアクセスしてください。

はい。受講料の支払いが難しい受講生に、Coursera(コーセラ)は学資援助を提供しています。左側の[登録]ボタンの下にある[学資援助]のリンクをクリックして申請してください。申請書の入力を促すメッセージが表示され、承認されると通知が届きます。キャップストーンプロジェクトを含む専門講座の各コースでこのステップを完了する必要があります。詳細。

コースに登録すると専門講座のすべてのコースにアクセスできるようになり、コースを修了すると修了証を取得できます。コース内容の閲覧のみを希望する場合は、無料でコースを聴講することができます。受講料の支払いが難しい場合は、学資援助を申請することができます。

このコースは100%オンラインで提供されますか?実際に出席する必要のあるクラスはありますか?

このコースは完全にオンラインで提供されているため、実際に教室に出席する必要はありません。Webまたはモバイル機器からいつでもどこからでも講義、学習用教材、課題にアクセスできます。

専門講座を修了することで大学の単位は付与されますか?

この専門講座では大学の単位は付与されませんが、一部の大学では専門講座修了証を単位として承認する場合があります。詳細については、大学にお問い合わせください。

専門講座を修了することで大学の単位は付与されますか?

Expected:

Programming experience. The course is taught in Python. We assume you have basic programming skills (understanding of for loops, if/else statements, data structures such as lists and dictionaries).

Recommended:

- Mathematics: basic linear algebra (matrix vector operations and notation) will help.

- Machine Learning: a basic knowledge of machine learning (how do we represent data, what does a machine learning model do) will help. If you have taken Andrew Ng's Machine Learning course on Coursera, you're good of course!

The courses have sessions starting now. Do I have to take them all at once?

No, these courses have sessions that start every few weeks. Once you enroll in a Specialization, you can take the courses at your own pace and even switch sessions if you fall behind. Please visit the Learner Help Center if you have any more questions about enrollment and sessions: https://learner.coursera.help/hc/en-us/articles/209818613

How do I get a receipt to get this course reimbursed by my employer?

To request a receipt: In your Coursera account, open your My Purchases page. Find the course or Specialization you want a receipt for, and click "Email Receipt." The receipt will be sent within 24 hours. More instructions on requesting a receipt are here: https://learner.coursera.help/hc/en-us/articles/208280236

I want to purchase this Specialization for my employees! How can I do that?

Please go to https://www.coursera.org/enterprise for more information, to contact Coursera, and to pick a plan. For each plan, you decide the number of courses each person can take and hand-pick the collection of courses they can choose from.
さらに質問がある場合は、受講者向けヘルプセンターにアクセスしてください。