Digital Manufacturing & Design Technology 専門講座
Understand Manufacturing's Fourth Revolution. Learn how manufacturing is evolving with advances in digital-based technology.
バッファロー大学(University at Buffalo)
ニューヨーク州立大学(The State University of New York)
習得するスキル
Artificial Intelligence (AI)
Digital Design
Manufacturing Engineer
Industry 4.0
この専門講座について
Whether you're a high school graduate exploring manufacturing careers, or an operations manager hungry for an understanding of the newest manufacturing technologies, this specialization will provide a foundation in how digital advances are changing the landscape and capabilities of factories. Nine courses – developed with input from the manufacturing industry – touch on Industry 4.0 and its components, including digital manufacturing and design practices, the concept of the digital thread, the Internet of Things and Big Data. To learn more about the Digital Manufacturing and Design Technology specialization, please watch the overview video by copying and pasting the following link into your web browser: https://youtu.be/wETK1O9c-CA
応用学習プロジェクト
Learners will create a roadmap to achieve their own personal goals related to the digital manufacturing and design (DM&D) profession, which will help them leverage relevant opportunities. The culminating project provides a tangible element to include in their professional portfolios that showcases their knowledge of Industry 4.0.
45%
この専門講座終了後に新しいキャリアをスタートしました
100%オンラインコース
自分のスケジュールですぐに学習を始めてください。
フレキシブルなスケジュール
柔軟性のある期限の設定および維持
英語
字幕:英語, フランス語, ポルトガル語(ブラジル), ロシア語, スペイン語
45%
この専門講座終了後に新しいキャリアをスタートしました
100%オンラインコース
自分のスケジュールですぐに学習を始めてください。
フレキシブルなスケジュール
柔軟性のある期限の設定および維持
英語
字幕:英語, フランス語, ポルトガル語(ブラジル), ロシア語, スペイン語
提供: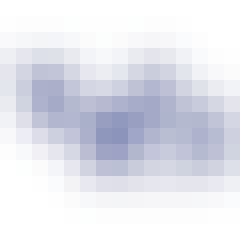 バッファロー大学(University at Buffalo)
The University at Buffalo (UB) is a premier, research-intensive public university and the largest, most comprehensive institution of the State University of New York (SUNY) system. UB offers more than 100 undergraduate degrees and nearly 300 graduate and professional programs.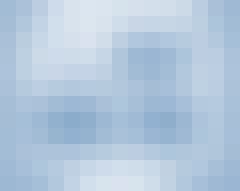 ニューヨーク州立大学(The State University of New York)
The State University of New York, with 64 unique institutions, is the largest comprehensive system of higher education in the United States. Educating nearly 468,000 students in more than 7,500 degree and certificate programs both on campus and online, SUNY has nearly 3 million alumni around the globe.

よくある質問
専門講座を修了することで大学の単位は付与されますか?

If you subscribed, you get a 7-day free trial during which you can cancel at no penalty. After that, we don't give refunds, but you can cancel your subscription at any time. See our full refund policy.

Can I just enroll in a single course?

サブスクライブすると、7日間の無料トライアルを体験できます。この期間中は解約金なしでキャンセルできます。それ以降、払い戻しはありませんが、サブスクリプションをいつでもキャンセルできます。返金ポリシーをすべて表示します。

はい。まず始めに興味のあるコースカードをクリックして登録します。コースに登録して修了することによって、共有できる修了証を取得するか、無料でコースを聴講してコースの教材を確認することができます。専門講座の一部であるコースにサブスクライブすると、専門講座全体に自動的にサブスクライブされます。進捗を追跡するには、受講生のダッシュボードにアクセスしてください。

Can I take the course for free?

はい。受講料の支払いが難しい受講生に、Coursera(コーセラ)は学資援助を提供しています。左側の[登録]ボタンの下にある[学資援助]のリンクをクリックして申請してください。申請書の入力を促すメッセージが表示され、承認されると通知が届きます。キャップストーンプロジェクトを含む専門講座の各コースでこのステップを完了する必要があります。詳細。

コースに登録すると専門講座のすべてのコースにアクセスできるようになり、コースを修了すると修了証を取得できます。コース内容の閲覧のみを希望する場合は、無料でコースを聴講することができます。受講料の支払いが難しい場合は、学資援助を申請することができます。

このコースは100%オンラインで提供されますか?実際に出席する必要のあるクラスはありますか?

このコースは完全にオンラインで提供されているため、実際に教室に出席する必要はありません。Webまたはモバイル機器からいつでもどこからでも講義、学習用教材、課題にアクセスできます。

専門講座を修了するのにどのくらいの期間かかりますか?

There is no background knowledge, in particular, that is necessary to take this course. We recommend at least a high school education and interest in how an idea becomes a prototype, a prototype becomes a product, and a product becomes a consumable.

Do I need to take the courses in a specific order?

We strongly urge you begin by taking the following three courses first, in this order: Digital Manufacturing & Design, Digital Thread: Components, and Digital Thread: Implementation. The MBSE: Model-Based Systems Engineering course should be taken at the very end. Everything in between may be taken in any order desired.

Will I earn university credit for completing the Specialization?

専門講座を修了することで大学の単位は付与されますか?

Upon Specialization completion, you will have determined your skill levels in relation to the digital manufacturing and design industry, identified a future manufacturing career path that you are interested in pursuing, and examined the community in which you live to recognize and embark on the opportunities that exist. Additionally, you will gain the confidence to have intelligent, fact-based dialogues, either in informal or professional conversations, about:

· How advances in technology are shaping the "factory of the future" in a new phase of industrial revolution popularly referred to as "Industry 4.0," which encompasses the Internet of Things (IoT). The fusion of technologies resulting in IoT will make our lives more exciting, intelligent, interactive and innovative than ever before!

· Social factors like the US-China trade imbalance and accelerated technology obsolescence that are driving the need for disruptive innovation in the manufacturing world.

· The world of the "Digital Thread," where design of a new product and its manufacturing can occur simultaneously (instead of in sequence), resulting in significantly faster product launches, superior quality and competitive prices.

· The unimaginably large amount of data that the next generation of manufacturing will handle, and how "super computers" and "high power computing" will be able to transform it into actionable information with ease, speed and accuracy.

· How robots are used to make rapid and reliable decisions, consequently making the production shop floor into an "Intelligent Machining" environment.
さらに質問がある場合は、受講者向けヘルプセンターにアクセスしてください。