Effective Communication: Writing, Design, and Presentation専門講座
Build Communication Skill for Professional Success. Master business writing, graphic design, and business presentation skills Effective Communication: Writing, Design, and Presentation専門講座
コロラド大学ボルダー校(University of Colorado Boulder)
学習内容
To Present Your Ideas and Your Best Self to the World
---
習得するスキル
Business Writing
Presentation
Graphic Design
Writing
Grammar
Communication
Graphics
Typography
Public Speaking
この専門講座について
Over seventy companies and tens of thousands of students worldwide have used Effective Communication to deliver ideas powerfully in the workplace. By taking Business Writing, Graphic Design, and Successful Presentation, you'll hone your written, visual, and verbal business presentation skills. You'll learn to write well-organized, clear business documents; to design elegant presentation slides, reports, and posters; and to present and speak with confidence and power. In the final Capstone Project, you'll develop a portfolio of work—including a memo, a slide deck, and a presentation—to showcase your communication skills and represent your personal brand. The Effective Communication Specialization takes you on a journey of self realization. You'll learn that excellence in communication involves the ability to express who you are—your best self—in everything you do. What our students say: "A life-changing specialization." "Simple yet powerful rules." "Essential for everyone."
応用学習プロジェクト
Each course offers you short projects that take you step-by-step through the foundational principles, organizational strategies, and concrete steps of writing and designing business documents and delivering a public presentation. In the capstone, you'll create a memo, slide deck, and presentation that synthesize your learning to give you the tools to communicate your ideas powerfully in the workplace.
55%
この専門講座終了後に新しいキャリアをスタートしました
100%オンラインコース
自分のスケジュールですぐに学習を始めてください。
フレキシブルなスケジュール
柔軟性のある期限の設定および維持
初級レベル
No background required. These courses teach foundational skills in writing, design, and speaking that everyone needs for professional success.
英語
字幕:英語, アラビア語, イタリア語, スペイン語, ベトナム語
55%
この専門講座終了後に新しいキャリアをスタートしました
100%オンラインコース
自分のスケジュールですぐに学習を始めてください。
フレキシブルなスケジュール
柔軟性のある期限の設定および維持
初級レベル
No background required. These courses teach foundational skills in writing, design, and speaking that everyone needs for professional success.
英語
字幕:英語, アラビア語, イタリア語, スペイン語, ベトナム語
提供: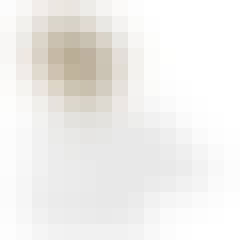 コロラド大学ボルダー校(University of Colorado Boulder)
CU-Boulder is a dynamic community of scholars and learners on one of the most spectacular college campuses in the country. As one of 34 U.S. public institutions in the prestigious Association of American Universities (AAU), we have a proud tradition of academic excellence, with five Nobel laureates and more than 50 members of prestigious academic academies.
よくある質問
専門講座を修了することで大学の単位は付与されますか?

If you subscribed, you get a 7-day free trial during which you can cancel at no penalty. After that, we don't give refunds, but you can cancel your subscription at any time. See our full refund policy.

Can I just enroll in a single course?

サブスクライブすると、7日間の無料トライアルを体験できます。この期間中は解約金なしでキャンセルできます。それ以降、払い戻しはありませんが、サブスクリプションをいつでもキャンセルできます。返金ポリシーをすべて表示します。

はい。まず始めに興味のあるコースカードをクリックして登録します。コースに登録して修了することによって、共有できる修了証を取得するか、無料でコースを聴講してコースの教材を確認することができます。専門講座の一部であるコースにサブスクライブすると、専門講座全体に自動的にサブスクライブされます。進捗を追跡するには、受講生のダッシュボードにアクセスしてください。

Can I take the course for free?

はい。受講料の支払いが難しい受講生に、Coursera(コーセラ)は学資援助を提供しています。左側の[登録]ボタンの下にある[学資援助]のリンクをクリックして申請してください。申請書の入力を促すメッセージが表示され、承認されると通知が届きます。キャップストーンプロジェクトを含む専門講座の各コースでこのステップを完了する必要があります。詳細。

コースに登録すると専門講座のすべてのコースにアクセスできるようになり、コースを修了すると修了証を取得できます。コース内容の閲覧のみを希望する場合は、無料でコースを聴講することができます。受講料の支払いが難しい場合は、学資援助を申請することができます。

このコースは100%オンラインで提供されますか?実際に出席する必要のあるクラスはありますか?

このコースは完全にオンラインで提供されているため、実際に教室に出席する必要はありません。Webまたはモバイル機器からいつでもどこからでも講義、学習用教材、課題にアクセスできます。

専門講座を修了するのにどのくらいの期間かかりますか?

Each course in the Specialization is offered on demand, and may be taken at any time.

専門講座の各コースはどのくらいの頻度で提供されますか?

Basic knowledge of presentation software (like PowerPoint, Keynote, or Prezi) or design software, such as InDesign or Illustrator.

Do I need to take the courses in a specific order?

Although the three courses in the specialization can be taken separately, they are deeply integrated around their lessons. Upon completion of the three courses, learners will understand that the business of writing, design, and presentation is one continuous endeavor of personal branding, and that these skills rest upon the same fundamental, replicable principles. We recommend taking them in the order that they are offered.

Will I earn university credit for completing the Specialization?

Coursera courses and certificates don't carry university credit, though some universities may choose to accept Specialization Certificates for credit. Check with your institution to learn more.

専門講座を修了することで大学の単位は付与されますか?

You'll learn straightforward, broadly serviceable techniques to improve your writing, design, and presentation skills. Upon completion of this specialization, you'll:

--Understand and apply the fundamental principles that drive success in writing, design, and presentation.

--Write well organized, clear documents.

--Design impactful and elegant slides, reports, documents, and other visual products.

--Speak with confidence and power.

This specialization gives you the tools to present your ideas with impact and showcase your best professional self in your documents, slides, and speaking.

What software and hardware will I need to complete this specialization?

Wordprocessing software like Microsoft Word will be helpful for Business Writing. For Graphic Design, learners need some familiarity and access to presentation software, like Microsoft PowerPoint and Apple Keynote. Although it is not required, design students may also use programs like Adobe Photoshop, Illustrator, or InDesign. For Successful Presentation, the ability to record and upload short videos will be useful (a phone video camera or built in camera in a computer will be suitable).
さらに質問がある場合は、受講者向けヘルプセンターにアクセスしてください。