グラフィックデザイン専門講座
Make Compelling Design. Learn and apply the principles of graphic design towards a comprehensive branding project.

学習内容
Gain the fundamental skills needed to be a graphic designer

Communicate through image-making and typography

Complete a capstone project to add to your professional portfolio

Learn everything you need to know to work in interface design, motion graphics, and editorial design
---
習得するスキル
Visual Communication

Branding Communication

Graphic Design

Art History

Typography

Creativity

Graphics

Design Theory

Color Theory

Adobe Illustrator

History

Adobe Indesign
この専門講座について
Graphic design is all around us, in a myriad of forms, both on screen and in print, yet it is always made up of images and words to create a communication goal. This four-course sequence exposes students to the fundamental skills required to make sophisticated graphic design: process, historical context, and communication through image-making and typography. The sequence is completed by a capstone project that applies the skills of each course and peer feedback in a finished branding project suitable for a professional portfolio. The goal of this specialization is to equip learners with a set of transferable formal and conceptual tools for "making and communicating" in the field of graphic design. This core skill set will equip learners for formal studies in graphic design, and a starting point for further work in interface design, motion graphics, and editorial design.
100%オンラインコース
自分のスケジュールですぐに学習を始めてください。
フレキシブルなスケジュール
柔軟性のある期限の設定および維持
英語
字幕:英語, アラビア語, フランス語, ポルトガル語(ヨーロッパ), イタリア語, ベトナム語, ドイツ語, ロシア語, スペイン語, セルビア語
100%オンラインコース
自分のスケジュールですぐに学習を始めてください。
フレキシブルなスケジュール
柔軟性のある期限の設定および維持
英語
字幕:英語, アラビア語, フランス語, ポルトガル語(ヨーロッパ), イタリア語, ベトナム語, ドイツ語, ロシア語, スペイン語, セルビア語
コースを受講しましょう。
Courseraの専門講座は、一連のコース群であり、技術を身に付ける手助けとなります。開始するには、専門講座に直接登録するか、コースを確認して受講したいコースを選択してください。専門講座の一部であるコースにサブスクライブすると、自動的にすべての専門講座にサブスクライブされます。1つのコースを修了するだけでも結構です。いつでも、学習を一時停止したり、サブスクリプションを終了することができます。コースの登録状況や進捗を追跡するには、受講生のダッシュボードにアクセスしてください。
実践型プロジェクト
すべての専門講座には、実践型プロジェクトが含まれています。専門講座を完了して修了証を獲得するには、成功裏にプロジェクトを終了させる必要があります。専門講座に実践型プロジェクトに関する別のコースが含まれている場合、専門講座を開始するには、それら他のコースをそれぞれ終了させる必要があります。
修了証を取得
すべてのコースを終了し、実践型プロジェクトを完了すると、修了証を獲得します。この修了証は、今後採用企業やあなたの職業ネットワークと共有できます。 提供: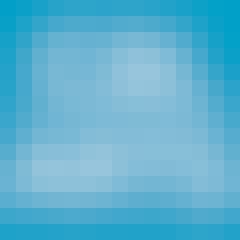 カリフォルニア芸術大学(California Institute of the Arts)
CalArts has earned an international reputation as the leading college of the visual and performing arts in the United States. Offering rigorous undergraduate and graduate degree programs through six schools—Art, Critical Studies, Dance, Film/Video, Music, and Theater—CalArts has championed creative excellence, critical reflection, and the development of new forms and expressions.
よくある質問
このコースは100%オンラインで提供されますか?実際に出席する必要のあるクラスはありますか?

専門講座を修了することで大学の単位は付与されますか?

What tools or materials do I need?
さらに質問がある場合は、受講者ヘルプセンターにアクセスしてください。