習得するスキル
Data Analysis
Data Visualization (DataViz)
Matlab
Feature Engineering
Data Cleansing
Machine Learning
Predictive Modelling
この専門講座について
Do you find yourself in an industry or field that increasingly uses data to answer questions? Are you working with an overwhelming amount of data and need to make sense of it? Do you want to avoid becoming a full-time software developer or statistician to do meaningful tasks with your data? Completing this specialization will give you the skills and confidence you need to achieve practical results in Data Science quickly. Being able to visualize, analyze, and model data are some of the most in-demand career skills from fields ranging from healthcare, to the auto industry, to tech startups. This specialization assumes you have domain expertise in a technical field and some exposure to computational tools, such as spreadsheets. To be successful in completing the courses, you should have some background in basic statistics (histograms, averages, standard deviation, curve fitting, interpolation). Throughout this specialization, you will be using MATLAB. MATLAB is the go-to choice for millions of people working in engineering and science, and provides the capabilities you need to accomplish your data science tasks. You will be provided with free access to MATLAB for the duration of the specialization to complete your work.
応用学習プロジェクト
You'll apply your new skills on several real-world examples including: analyzing costs associated with severe weather events, predicting flight delays, and building machine learning models. The final capstone project will provide you the opportunity to apply concepts from all the courses to gain insight from raw data and to build predictive models.
100%オンラインコース
自分のスケジュールですぐに学習を始めてください。
フレキシブルなスケジュール
柔軟性のある期限の設定および維持
100%オンラインコース
自分のスケジュールですぐに学習を始めてください。
フレキシブルなスケジュール
柔軟性のある期限の設定および維持
提供: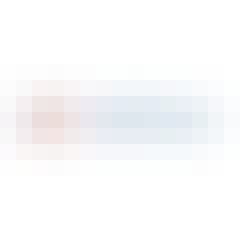 MathWorks
Accelerating the pace of discovery, innovation, development, and learning in engineering and science.
よくある質問
サブスクライブすると、7日間の無料トライアルを体験できます。この期間中は解約金なしでキャンセルできます。それ以降、払い戻しはありませんが、サブスクリプションをいつでもキャンセルできます。返金ポリシーをすべて表示します。

はい。まず始めに興味のあるコースカードをクリックして登録します。コースに登録して修了することによって、共有できる修了証を取得するか、無料でコースを聴講してコースの教材を確認することができます。専門講座の一部であるコースにサブスクライブすると、専門講座全体に自動的にサブスクライブされます。進捗を追跡するには、受講生のダッシュボードにアクセスしてください。

はい。受講料の支払いが難しい受講生に、Coursera(コーセラ)は学資援助を提供しています。左側の[登録]ボタンの下にある[学資援助]のリンクをクリックして申請してください。申請書の入力を促すメッセージが表示され、承認されると通知が届きます。キャップストーンプロジェクトを含む専門講座の各コースでこのステップを完了する必要があります。詳細。

コースに登録すると専門講座のすべてのコースにアクセスできるようになり、コースを修了すると修了証を取得できます。コース内容の閲覧のみを希望する場合は、無料でコースを聴講することができます。受講料の支払いが難しい場合は、学資援助を申請することができます。

このコースは100%オンラインで提供されますか?実際に出席する必要のあるクラスはありますか?

このコースは完全にオンラインで提供されているため、実際に教室に出席する必要はありません。Webまたはモバイル機器からいつでもどこからでも講義、学習用教材、課題にアクセスできます。

専門講座を修了することで大学の単位は付与されますか?

この専門講座では大学の単位は付与されませんが、一部の大学では専門講座修了証を単位として承認する場合があります。詳細については、大学にお問い合わせください。

専門講座を修了することで大学の単位は付与されますか?

Basic math, statistics and some experience working with spreadsheets will be helpful. No prior experience with MATLAB or programming is necessary.

Will I have access to MATLAB?

Yes. A free license is available to learners enrolled in the course. You must have a computer capable of running MATLAB. You can view the system requirements here.

What will I be able to do upon completing the Specialization?

You will be able to:

Import data from a variety of sources into MATLAB
Create compelling visualizations
Analyze and calculate statistics on groups of data
Perform common data cleaning techniques
Identify and create new features for machine learning models
Apply common machine learning methods and evaluate their performance

Do I need to take the courses in a specific order?

It is recommended that you take the courses in order. The skills gained in course one is considered pre-requiste knowledge for course two.
さらに質問がある場合は、受講者向けヘルプセンターにアクセスしてください。