シックスシグマグリーンベルト専門講座
Improve Your Career With Advanced Six Sigma. Dive deeper into proven principles and tools to improve quality assurance in your organization

習得するスキル
Lean Six Sigma

Process Improvement

Six Sigma Green Belt

Six Sigma

Process Capability
この専門講座について
This specialization is for you if you are looking to learn more about the more advanced components of Six Sigma and Lean. Six Sigma skills are widely sought by employers both nationally and internationally. These skills have been proven to help improve business processes, performance, and quality assurance. In this specialization, you will learn proven principles and tools specific to six sigma and lean. This is a sequential, linear designed specialization that covers a more advanced level of content (at the "green belt" level) of Six Sigma and Lean. Yellow Belt knowledge is needed before advancing to Green Belt (which is the second specialization offered here on Coursera by the USG). Green Belt knowledge is needed before moving to a Black Belt. The proper sequence of this specialization is: Course #1 - Six Sigma and the Organization (Advanced) Course #2 - Six Sigma Advanced Define and Measure Phase Course #3 - Six Sigma Advanced Analyze Phase Course #4 - Six Sigma Advanced Improve and Control Phase At the end of Course #4 (Six Sigma Advanced Improve and Control Phase), there is a peer-reviewed, capstone project. Successful completion of this project is necessary for full completion of this specialization. It should be noted that completing either the Yellow Belt or Green Belt Specializations does not give the learner "professional accreditation" in Six Sigma, but should assist in better preparation for such professional accreditation testing.
応用学習プロジェクト
Upon completion of this specialization, learners will have created a project charter, project team charter, data collection plan, process map, control plan, along with null and alternative hypotheses, problem statement, business case, goal statement, process and scope description, and timeline. All these will be created using the six sigma principles and tools they learned.
100%オンラインコース
自分のスケジュールですぐに学習を始めてください。
フレキシブルなスケジュール
柔軟性のある期限の設定および維持
英語
字幕:英語, アラビア語, フランス語, ポルトガル語(ヨーロッパ), イタリア語, ベトナム語, ドイツ語, ロシア語, スペイン語, ルーマニア語, インドネシア語
100%オンラインコース
自分のスケジュールですぐに学習を始めてください。
フレキシブルなスケジュール
柔軟性のある期限の設定および維持
英語
字幕:英語, アラビア語, フランス語, ポルトガル語(ヨーロッパ), イタリア語, ベトナム語, ドイツ語, ロシア語, スペイン語, ルーマニア語, インドネシア語
コースを受講しましょう。
Courseraの専門講座は、一連のコース群であり、技術を身に付ける手助けとなります。開始するには、専門講座に直接登録するか、コースを確認して受講したいコースを選択してください。専門講座の一部であるコースにサブスクライブすると、自動的にすべての専門講座にサブスクライブされます。1つのコースを修了するだけでも結構です。いつでも、学習を一時停止したり、サブスクリプションを終了することができます。コースの登録状況や進捗を追跡するには、受講生のダッシュボードにアクセスしてください。
実践型プロジェクト
すべての専門講座には、実践型プロジェクトが含まれています。専門講座を完了して修了証を獲得するには、成功裏にプロジェクトを終了させる必要があります。専門講座に実践型プロジェクトに関する別のコースが含まれている場合、専門講座を開始するには、それら他のコースをそれぞれ終了させる必要があります。
修了証を取得
すべてのコースを終了し、実践型プロジェクトを完了すると、修了証を獲得します。この修了証は、今後採用企業やあなたの職業ネットワークと共有できます。 提供: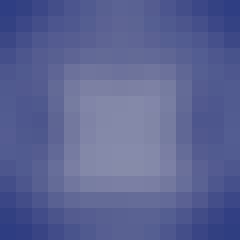 ジョージア州大学システム(University System of Georgia)
The University System of Georgia is composed of 28 higher education institutions including 4 research universities, 2 regional universities, 12 state universities, 13 state colleges and the Skidaway Institute of Oceanography. The Georgia Public Library System, encompassing 61 library systems throughout Georgia, is also part of the University System.
よくある質問
このコースは100%オンラインで提供されますか?実際に出席する必要のあるクラスはありますか?

専門講座を修了するのにどのくらいの期間かかりますか?

What background knowledge is necessary?

Do I need to take the courses in a specific order?

専門講座を修了することで大学の単位は付与されますか?

What will I be able to do upon completing the Specialization?
さらに質問がある場合は、受講者ヘルプセンターにアクセスしてください。