Become a Sustainable Business Change Agent専門講座
Make your company and the world a better place. Learn tools and strategies to make sustainability changes in your organization この専門講座について
About the course This specialization is for anyone who would like to improve how their company or organization impacts the environment, people and communities. We will introduce you to some of the key concepts and tools of sustainable business, then teach you how to be an effective change agent. By the end of the specialization you will have the skills to create an effective sustainability proposal and know who you have to convince, and what they need to be convinced. The Classes Class 1: First Steps in Making the Business Case for Sustainability Identifying a good first project, writing an effective proposal, financial analysis & sustainable thinking. Class 2: More on Change and Sustainability Implementing change, green design, sustainability reporting, examples from practitioners/ Class 3: Sustainable Business: Big Issues, Big Changes Climate change, carbon footprinting, Context-based sustainability and science-based targets, water and energy, workplace sustainability issues, and supply chain impacts. Class 4: Comprehensive Case The capstone class haps you put all the pieces together as you produce a complete proposal for change! This proposal can be based on a case we have written or for your organization, or both.
応用学習プロジェクト
Class 1: A financial analysis (week 3) and a B-Corp Survey (week 5).
Class 2: Identifying appropriate sustainability metrics and an option (Honors) life-cycle analysis.
Class 3: Setting a Science-Based Sustainability Target.
Class 4: Option 1: Write a proposal for changes at Snowflake Basin Ski Resort, a hypothetical ski area.
Option 2: Write a proposal for a change at your organization
Option 3: Do both 1 and 2.
50%
この専門講座終了後に新しいキャリアをスタートしました
100%オンラインコース
自分のスケジュールですぐに学習を始めてください。
フレキシブルなスケジュール
柔軟性のある期限の設定および維持
50%
この専門講座終了後に新しいキャリアをスタートしました
100%オンラインコース
自分のスケジュールですぐに学習を始めてください。
フレキシブルなスケジュール
柔軟性のある期限の設定および維持
提供: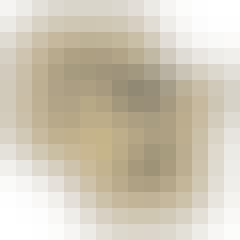 University of Colorado System
The University of Colorado is a recognized leader in higher education on the national and global stage. We collaborate to meet the diverse needs of our students and communities. We promote innovation, encourage discovery and support the extension of knowledge in ways unique to the state of Colorado and beyond.
よくある質問
専門講座を修了することで大学の単位は付与されますか?

If you subscribed, you get a 7-day free trial during which you can cancel at no penalty. After that, we don't give refunds, but you can cancel your subscription at any time. See our full refund policy.

Can I just enroll in a single course?

サブスクライブすると、7日間の無料トライアルを体験できます。この期間中は解約金なしでキャンセルできます。それ以降、払い戻しはありませんが、サブスクリプションをいつでもキャンセルできます。返金ポリシーをすべて表示します。

はい。まず始めに興味のあるコースカードをクリックして登録します。コースに登録して修了することによって、共有できる修了証を取得するか、無料でコースを聴講してコースの教材を確認することができます。専門講座の一部であるコースにサブスクライブすると、専門講座全体に自動的にサブスクライブされます。進捗を追跡するには、受講生のダッシュボードにアクセスしてください。

Can I take the course for free?

はい。受講料の支払いが難しい受講生に、Coursera(コーセラ)は学資援助を提供しています。左側の[登録]ボタンの下にある[学資援助]のリンクをクリックして申請してください。申請書の入力を促すメッセージが表示され、承認されると通知が届きます。キャップストーンプロジェクトを含む専門講座の各コースでこのステップを完了する必要があります。詳細。

コースに登録すると専門講座のすべてのコースにアクセスできるようになり、コースを修了すると修了証を取得できます。コース内容の閲覧のみを希望する場合は、無料でコースを聴講することができます。受講料の支払いが難しい場合は、学資援助を申請することができます。

このコースは100%オンラインで提供されますか?実際に出席する必要のあるクラスはありますか?

このコースは完全にオンラインで提供されているため、実際に教室に出席する必要はありません。Webまたはモバイル機器からいつでもどこからでも講義、学習用教材、課題にアクセスできます。

専門講座を修了するのにどのくらいの期間かかりますか?

We assume you are excited about trying to make your company or organization more sustainable and are wiling to invest some time and effort in obtaining the tools and skills to do that. No previous business training is required.

Do I need to take the courses in a specific order?

Yes, the courses build on one another so taking them in order is the best approach.

Will I earn university credit for completing the Specialization?

No, this is not an official University of Colorado Denver course.

専門講座を修了することで大学の単位は付与されますか?

We hope that you will be able to identify some ways your organization can be more sustainable, analyze one or more of those possible changes, and write a proposal that gets the change implemented. This may be corny, but we think tat after completing the specialization you will be ready to make the world a better place.
さらに質問がある場合は、受講者向けヘルプセンターにアクセスしてください。