The Teacher and Social and Emotional Learning (SEL)専門講座
Connect emotionally with your students. Connect with your self and school community この専門講座について
Social and emotional learning, or SEL, programs have flourished in schools during the last decade. These programs vary widely but most share a concern for five individual, student competencies: self awareness; self-management; social awareness; relationship skills; and finally responsible decision making. It is important for teachers and parents to know about and understand these programs. While lots of SEL programs emphasize K-12 student social and emotional learning, only a very few programs exist to promote, and help teachers explore their own emotional well-being. In this Specialization our central premise is this: To facilitate students' social and emotional learning, a teacher must know the student as a person. This means that the teacher must strive to know her or him self. In order to help students achieve a degree of well-being, teachers need to be aware of their own well-being. In our Specialization, "The Teacher and SEL" the instructors (Randy Testa and Dan Liston, as well as Emily Price and Ben Kirshner) examine kindergarten through high school SEL programs, looking at both established programs and less well-known community-based and youth empowerment approaches. Along with this examination of K-12 SEL programs, we bring a much needed emphasis on the teachers' well being.
応用学習プロジェクト
Students will utilize course knowledge and skills to create either a 'Teacher Implementation Plan' focused on developing student or teacher SELprograms, or a cinema project examining student & teacher SEL implications in educationally oriented films.
100%オンラインコース
自分のスケジュールですぐに学習を始めてください。
フレキシブルなスケジュール
柔軟性のある期限の設定および維持
100%オンラインコース
自分のスケジュールですぐに学習を始めてください。
フレキシブルなスケジュール
柔軟性のある期限の設定および維持
提供: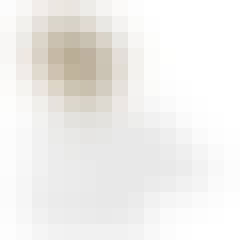 コロラド大学ボルダー校(University of Colorado Boulder)
CU-Boulder is a dynamic community of scholars and learners on one of the most spectacular college campuses in the country. As one of 34 U.S. public institutions in the prestigious Association of American Universities (AAU), we have a proud tradition of academic excellence, with five Nobel laureates and more than 50 members of prestigious academic academies.
よくある質問
専門講座を修了することで大学の単位は付与されますか?

If you subscribed, you get a 7-day free trial during which you can cancel at no penalty. After that, we don't give refunds, but you can cancel your subscription at any time. See our full refund policy.

Can I just enroll in a single course?

サブスクライブすると、7日間の無料トライアルを体験できます。この期間中は解約金なしでキャンセルできます。それ以降、払い戻しはありませんが、サブスクリプションをいつでもキャンセルできます。返金ポリシーをすべて表示します。

はい。まず始めに興味のあるコースカードをクリックして登録します。コースに登録して修了することによって、共有できる修了証を取得するか、無料でコースを聴講してコースの教材を確認することができます。専門講座の一部であるコースにサブスクライブすると、専門講座全体に自動的にサブスクライブされます。進捗を追跡するには、受講生のダッシュボードにアクセスしてください。

Can I take the course for free?

はい。受講料の支払いが難しい受講生に、Coursera(コーセラ)は学資援助を提供しています。左側の[登録]ボタンの下にある[学資援助]のリンクをクリックして申請してください。申請書の入力を促すメッセージが表示され、承認されると通知が届きます。キャップストーンプロジェクトを含む専門講座の各コースでこのステップを完了する必要があります。詳細。

コースに登録すると専門講座のすべてのコースにアクセスできるようになり、コースを修了すると修了証を取得できます。コース内容の閲覧のみを希望する場合は、無料でコースを聴講することができます。受講料の支払いが難しい場合は、学資援助を申請することができます。

このコースは100%オンラインで提供されますか?実際に出席する必要のあるクラスはありますか?

このコースは完全にオンラインで提供されているため、実際に教室に出席する必要はありません。Webまたはモバイル機器からいつでもどこからでも講義、学習用教材、課題にアクセスできます。

専門講座を修了することで大学の単位は付与されますか?

We are offering this Coursera Specialization for graduate credit (3 credits). If you enroll and successfully complete the 5 courses, you will be eligible to receive 3 credit hours, via Continuing Education at the University of Colorado Boulder.

The cost for this Specialization: $49 (per month) paid to Coursera for the Specialization and $240 paid as a one time fee to Continuing Education at the University of Colorado Boulder. Registration for the University of Colorado component must be accomplished after successfully completing all five courses of the Specialization. For additional registration information see in Course 1 — "Reading: How you can earn 3 university credits from the University of Colorado-Boulder for this specialization".

Why less video and more readings than in a typical Coursera course?

We want to note that the courses in this Specialization were designed with a three-credit university course load in mind. As a participant you may notice a bit more reading content and a little less video/lecture content. Completing and passing the SEL Specialization allows the participant to apply for 3 graduate credits toward teacher re-certification and professional enhancement. We want to ensure the quality and high standards of a University of Colorado learning experience.
さらに質問がある場合は、受講者向けヘルプセンターにアクセスしてください。