UI / UX Design専門講座
Design High-Impact User Experiences. Research, design, and prototype effective, visually-driven websites and apps.

習得するスキル
Website Wireframe
strategy
User Interface Design (UI Design)
User Experience (UX)
User Research
Graphic Design
Adobe XD
Adobe Illustrator
InVision
Marvel
Adobe Indesign
Treejack
この専門講座について
The UI/UX Design Specialization brings a design-centric approach to user interface and user experience design, and offers practical, skill-based instruction centered around a visual communications perspective, rather than on one focused on marketing or programming alone. In this sequence of four courses, you will summarize and demonstrate all stages of the UI/UX development process, from user research to defining a project's strategy, scope, and information architecture, to developing sitemaps and wireframes. You'll learn current best practices and conventions in UX design and apply them to create effective and compelling screen-based experiences for websites or apps. User interface and user experience design is a high-demand field, but the skills and knowledge you will learn in this Specialization are applicable to a wide variety of careers, from marketing to web design to human-computer interaction. Learners enrolled in the UI/UX Design Specialization are eligible for an extended free trial (1 month) of a full product suite of UX tools from Optimal Workshop. Details are available in Course 3 of the Specialization, Web Design: Strategy and Information Architecture.
応用学習プロジェクト
In this Specialization you will participate in several short exercises—both visual and non-visual—to apply acquired knowledge, from organizing and structuring screen-based content, defining goals and strategy, to creating wireframes and visual mockups. By the end of this Specialization, you will have produced a mid-level digital prototype with simulated functionality, as well as a comprehensive plan for a complex website.
32%
この専門講座終了後に新しいキャリアをスタートしました
100%オンラインコース
自分のスケジュールですぐに学習を始めてください。
フレキシブルなスケジュール
柔軟性のある期限の設定および維持
英語
字幕:英語, フランス語, ポルトガル語(ブラジル), ロシア語, スペイン語
32%
この専門講座終了後に新しいキャリアをスタートしました
100%オンラインコース
自分のスケジュールですぐに学習を始めてください。
フレキシブルなスケジュール
柔軟性のある期限の設定および維持
英語
字幕:英語, フランス語, ポルトガル語(ブラジル), ロシア語, スペイン語
提供: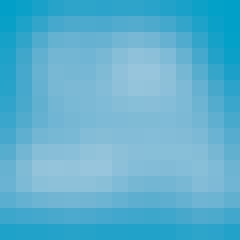 カリフォルニア芸術大学(California Institute of the Arts)
CalArts has earned an international reputation as the leading college of the visual and performing arts in the United States. Offering rigorous undergraduate and graduate degree programs through six schools—Art, Critical Studies, Dance, Film/Video, Music, and Theater—CalArts has championed creative excellence, critical reflection, and the development of new forms and expressions.

よくある質問
専門講座を修了することで大学の単位は付与されますか?

If you subscribed, you get a 7-day free trial during which you can cancel at no penalty. After that, we don't give refunds, but you can cancel your subscription at any time. See our full refund policy.

Can I just enroll in a single course?

サブスクライブすると、7日間の無料トライアルを体験できます。この期間中は解約金なしでキャンセルできます。それ以降、払い戻しはありませんが、サブスクリプションをいつでもキャンセルできます。返金ポリシーをすべて表示します。

はい。まず始めに興味のあるコースカードをクリックして登録します。コースに登録して修了することによって、共有できる修了証を取得するか、無料でコースを聴講してコースの教材を確認することができます。専門講座の一部であるコースにサブスクライブすると、専門講座全体に自動的にサブスクライブされます。進捗を追跡するには、受講生のダッシュボードにアクセスしてください。

Can I take the course for free?

はい。受講料の支払いが難しい受講生に、Coursera(コーセラ)は学資援助を提供しています。左側の[登録]ボタンの下にある[学資援助]のリンクをクリックして申請してください。申請書の入力を促すメッセージが表示され、承認されると通知が届きます。キャップストーンプロジェクトを含む専門講座の各コースでこのステップを完了する必要があります。詳細。

コースに登録すると専門講座のすべてのコースにアクセスできるようになり、コースを修了すると修了証を取得できます。コース内容の閲覧のみを希望する場合は、無料でコースを聴講することができます。受講料の支払いが難しい場合は、学資援助を申請することができます。

このコースは100%オンラインで提供されますか?実際に出席する必要のあるクラスはありますか?

このコースは完全にオンラインで提供されているため、実際に教室に出席する必要はありません。Webまたはモバイル機器からいつでもどこからでも講義、学習用教材、課題にアクセスできます。

Do I need to take the courses in a specific order?

Yes, we recommend you take all of the courses in the order given. Courses 3 and 4, Web Design: Strategy and Information Architecture and Web Design: Wireframes to Prototypes, are meant to be taken together as you will be working on one project that bridges these two courses.

How long does it take to complete the Specialization?

It will take approximately 16 weeks to complete the entire Specialization. In the latter two courses, expect to spend as much as 10 hours a week completing project work.

専門講座を修了するのにどのくらいの期間かかりますか?

University credit is not available for these courses.

専門講座を修了することで大学の単位は付与されますか?

By the end of the Specialization, you will be able to:

Describe and demonstrate a working knowledge of all stages of the UI/UX development process, from user research to project strategy to wireframing, culminating with creating a convincing digital prototype.

Interpret and apply strategies and methodologies essential in the UI/UX development process.

Identify, discuss, and appreciate the integral role visual design plays in UI/UX.

Demonstrate visual design's role in UI/UX through the creation of successful design artifacts.
さらに質問がある場合は、受講者向けヘルプセンターにアクセスしてください。