Object Oriented Java Programming: Data Structures and Beyond専門講座
Develop Powerful Interactive Software. Advance your software development knowledge in four comprehensive courses. 習得するスキル
Data Structure
Problem Solving
Java Programming
Object-Oriented Programming (OOP)
Logic Programming
Sorting Algorithm
Trees (Data Structures)
Linked List
Binary Tree
Graphs
Search Algorithm
Graph Algorithms
この専門講座について
This Specialization covers intermediate topics in software development. You'll learn object-oriented programming principles that will allow you to use Java to its full potential, and you'll implement data structures and algorithms for organizing large amounts of data in a way that is both efficient and easy to work with. You'll also practice critically evaluating your own code, and you'll build technical communication skills that will help you prepare for job interviews and collaborative work as a software engineer. In the final Capstone Project, you'll apply your skills to analyze data collected from a real-world (social) network. Google has contributed real-world projects and the involvement of its engineers as guest lecturers to these courses. A small, select group of top learners who complete the Specialization will be offered practice interviews with Google recruiters. Invitation to a practice interview does not guarantee an actual interview or employment.
44%
この専門講座終了後に新しいキャリアをスタートしました
100%オンラインコース
自分のスケジュールですぐに学習を始めてください。
フレキシブルなスケジュール
柔軟性のある期限の設定および維持
英語
字幕:英語, アラビア語, フランス語, ポルトガル語(ヨーロッパ), 中国語(簡体), イタリア語, ベトナム語, 韓国語, ドイツ語, ロシア語, スペイン語
44%
この専門講座終了後に新しいキャリアをスタートしました
100%オンラインコース
自分のスケジュールですぐに学習を始めてください。
フレキシブルなスケジュール
柔軟性のある期限の設定および維持
英語
字幕:英語, アラビア語, フランス語, ポルトガル語(ヨーロッパ), 中国語(簡体), イタリア語, ベトナム語, 韓国語, ドイツ語, ロシア語, スペイン語
コースを受講しましょう。
Courseraの専門講座は、一連のコース群であり、技術を身に付ける手助けとなります。開始するには、専門講座に直接登録するか、コースを確認して受講したいコースを選択してください。専門講座の一部であるコースにサブスクライブすると、自動的にすべての専門講座にサブスクライブされます。1つのコースを修了するだけでも結構です。いつでも、学習を一時停止したり、サブスクリプションを終了することができます。コースの登録状況や進捗を追跡するには、受講生のダッシュボードにアクセスしてください。
実践型プロジェクト
すべての専門講座には、実践型プロジェクトが含まれています。専門講座を完了して修了証を獲得するには、成功裏にプロジェクトを終了させる必要があります。専門講座に実践型プロジェクトに関する別のコースが含まれている場合、専門講座を開始するには、それら他のコースをそれぞれ終了させる必要があります。
修了証を取得
すべてのコースを終了し、実践型プロジェクトを完了すると、修了証を獲得します。この修了証は、今後採用企業やあなたの職業ネットワークと共有できます。 提供: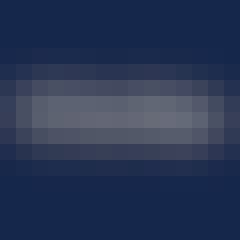 カリフォルニア大学サンディエゴ校
UC San Diego is an academic powerhouse and economic engine, recognized as one of the top 10 public universities by U.S. News and World Report. Innovation is central to who we are and what we do. Here, students learn that knowledge isn't just acquired in the classroom—life is their laboratory.
よくある質問
このコースは100%オンラインで提供されますか?実際に出席する必要のあるクラスはありますか?

専門講座を修了することで大学の単位は付与されますか?

専門講座を修了することで大学の単位は付与されますか?

How often is each course in the Specialization offered?

専門講座の各コースはどのくらいの頻度で提供されますか?

Will I earn university credit for completing the Java Programming: Object-Oriented Design of Data Structures Specialization?

What will I be able to do upon completing the Java Programming: Object-Oriented Design of Data Structures Specialization?

How is Google involved in content creation and teaching for this Specialization?
さらに質問がある場合は、受講者向けヘルプセンターにアクセスしてください。