Teaching and Assessing Clinical Skills
ミシガン大学(University of Michigan)
このコースについて
The purpose of this course is to improve feedback, clinical teaching, and assessment of clinical skills.
100%オンライン
自分のスケジュールですぐに学習を始めてください。
柔軟性のある期限
スケジュールに従って期限をリセットします。
英語
字幕:フランス語, ポルトガル語(ヨーロッパ), ロシア語, 英語, スペイン語
100%オンライン
自分のスケジュールですぐに学習を始めてください。
柔軟性のある期限
スケジュールに従って期限をリセットします。
英語
字幕:フランス語, ポルトガル語(ヨーロッパ), ロシア語, 英語, スペイン語
提供: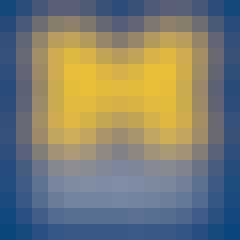 ミシガン大学(University of Michigan)
The mission of the University of Michigan is to serve the people of Michigan and the world through preeminence in creating, communicating, preserving and applying knowledge, art, and academic values, and in developing leaders and citizens who will challenge the present and enrich the future.
レビュー
TEACHING AND ASSESSING CLINICAL SKILLS

からの人気レビュー
Great course, not something you learn properly structured in med-school or residency, but extremely useful on a daily basis. Definitively every MD should take, specially before clinical settings.
I'm only on week 4 but I have enjoyed the concepts and will be incorporating them into my practice and teaching. I like the RIME method and the idea of shared ownership of the patients.
This course provided very useful concepts on how to help learners with clinical skills. The vignettes were quite helpful and I found the last section about EBM as a wonderful bonus.
I wish every consultant had watched this course and I am glad I have finished it myself after having wanted to do it for several years. Well done. Will pass around my colleagues.
すべてのレビューを見る