Hotel Management: Distribution, Revenue and Demand Management専門講座
Build a Hospitality Business. Prepare for a professional career in the hotel industry in just three courses.

Hotel Management: Distribution, Revenue and Demand Management専門講座
エセック・ビジネススクール(ESSEC Business School)
習得するスキル
Pricing
Revenue Management
Forecasting
Hotel Management
Hospitality Management
Hospitality Management Studies
Segmentation Analysis
Demand Management
Asset Management
この専門講座について
Market hospitality services, manage demand, and optimize revenue. This Specialization covers the basics of hotel demand management, distribution, and revenue management. You'll learn how e-commerce intermediaries such as online travel agencies are impacting the already-complex hospitality sector, and you'll explore tools and techniques that will help you effectively market hospitality services and maximize business revenue in this new global industry landscape. In the final Capstone Project, you'll evaluate the importance of hotel branding in business success through a hands-on, real-world case study. During the sessions, you will hear from senior hotel industry executives commenting on distribution, revenue and demand management issues. We will also interview two leading Online Travel Agents on how to maximise online business for your property, and have partnered with Duetto and SnapShot, two leading hospitality industry companies, to gain access to cutting edge knowledge, thus insuring that the competencies that you gain will make you operational immediately as well as bang up to date on industry trends.
100%オンラインコース
自分のスケジュールですぐに学習を始めてください。
フレキシブルなスケジュール
柔軟性のある期限の設定および維持
100%オンラインコース
自分のスケジュールですぐに学習を始めてください。
フレキシブルなスケジュール
柔軟性のある期限の設定および維持
コースを受講しましょう。
Coursera(コーセラ)の専門講座は、一連のコース群であり、技術を身に付ける手助けとなります。開始するには、専門講座に直接登録するか、コースを確認して受講したいコースを選択してください。専門講座の一部であるコースにサブスクライブすると、自動的にすべての専門講座にサブスクライブされます。1つのコースを修了するだけでも結構です。いつでも、学習を一時停止したり、サブスクリプションを終了することができます。コースの登録状況や進捗を追跡するには、受講生のダッシュボードにアクセスしてください。
実践型プロジェクト
すべての専門講座には、実践型プロジェクトが含まれています。専門講座を完了して修了証を獲得するには、成功裏にプロジェクトを終了させる必要があります。専門講座に実践型プロジェクトに関する別のコースが含まれている場合、専門講座を開始するには、それら他のコースをそれぞれ終了させる必要があります。
修了証を取得
すべてのコースを終了し、実践型プロジェクトを完了すると、修了証を獲得します。この修了証は、今後採用企業やあなたの職業ネットワークと共有できます。 業界パートナー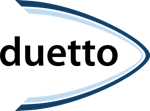 エセック・ビジネススクール(ESSEC Business School)について
For over a century, ESSEC has been developing a state-of-the-art educational program that gives the individual pride of place in its learning model, promoting the values of freedom, openness, innovation and responsibility. Preparing future managers to reconcile personal interests with collective responsibility, giving consideration to the common good in their decision-making, and weighing economic challenges against the social costs are some of the objectives ESSEC has set for itself. Its ultimate goal? To create a global world that has meaning for us all.
レビュー
HOTEL MANAGEMENT: DISTRIBUTION, REVENUE AND DEMAND MANAGEMENT

からの人気レビュー
Subjects are not covered in depth but it's a comprehensive overview. Looking forward to the next courses in the specialization.
Wonderful course & specialization - I learnt a lot !
I like it and I did never imagined the abundance of its content based on today's market.\n\nReally the course helped me a lot and immediately started implementing what I learned.\n\nThank you Coursera
Very well done, these teachers and other important figures involved in the course are sharing extensive knowledges and they are teaching very clearly making the topic easy to comprehend, BRAVO!!!
I have learned so much through this Capstone project. How to apply the RM in a hotel scenario from concept to analyzing to implementation. Thank you Coursera for this wonderful learning platform.
Very detailed and easy to understand lectures, that discover complicated inside of hotel industry in a simple way. Great professors made my pleasant learning experience.\n\nThank you so much!
very useful and rich with it content , the complimentary reading is awesome and indeed needed\n\nthe final exam is a bit hard , i do recommend it for people who are seeking knowledge in RM
Me pareció muy bueno y completo. Ahora tengo una mejor idea de como aprovechar al máximo los canales de distribución para mi hotel y hacer lograr obtener el mejor rendimiento.
よくある質問
はい。まず始めに興味のあるコースカードをクリックして登録します。コースに登録して修了することによって、共有できる修了証を取得するか、無料でコースを聴講してコースの教材を確認することができます。専門講座の一部であるコースにサブスクライブすると、専門講座全体に自動的にサブスクライブされます。進捗を追跡するには、受講生のダッシュボードにアクセスしてください。

このコースは100%オンラインで提供されますか?実際に出席する必要のあるクラスはありますか?

このコースは完全にオンラインで提供されているため、実際に教室に出席する必要はありません。Webまたはモバイル機器からいつでもどこからでも講義、学習用教材、課題にアクセスできます。

専門講座を修了することで大学の単位は付与されますか?

この専門講座では大学の単位は付与されませんが、一部の大学では専門講座修了証を単位として承認する場合があります。詳細については、大学にお問い合わせください。

How long does it take to complete the Hotel Management: Revenue and Demand Management Specialization?

Time to completion can vary based on your schedule, but most learners are able to complete the Specialization in about 5 months.

専門講座の各コースはどのくらいの頻度で提供されますか?

Each course in the Specialization is offered on a regular schedule, with sessions starting about once per month. If you don't complete a course on the first try, you can easily transfer to the next session, and your completed work and grades will carry over.

What background knowledge is necessary?

No background knowledge is required. This Specialization is designed for undergraduate-level students interested in pursuing careers in hospitality management.

Do I need to take the courses in a specific order?

We recommend taking the courses in the order presented, as each subsequent course will build on material from previous courses.

Will I earn university credit for completing the Hotel Management: Revenue and Demand Management Specialization?

Coursera courses and certificates don't carry university credit, though some universities may choose to accept Specialization Certificates for credit. Check with your institution to learn more.

What will I be able to do upon completing the Hotel Management: Revenue and Demand Management Specialization?

You will be prepared to apply for an entry-level position in hotel revenue management, distribution, or e­-commerce.
さらに質問がある場合は、受講者向けヘルプセンターにアクセスしてください。